The 198* Block: 198 recycled corks in a yoga and exercise block you'll love.
ReCORK's answer to the foam yoga block that's great for your exercise regime and even better for the planet.
Hey there, flexy.
Looking for a product that will add value to your yoga regime, while aligning with your values of caring for the planet you inhabit? You've come to the right place. One of the things we love about yoga is its simplicity. You don't need an arsenal of equipment to get your stretch on. No gimmicks, no gadgets, just your body, your mind, a bit of time and the basic gear will do. For many, that basic gear includes blocks. Using blocks can help you improve your stability, alignment and strength and allow you to get deeper into stretches and poses. The ReCORK 198* Block offers all these benefits in a stable, lightweight, durable, non-slip alternative to foam and wood blocks. And the best thing about it? It's made from 198 recycled wine corks, making it as naturally sustainable as it is beautiful.
Using blocks can help you improve your stability, alignment and strength.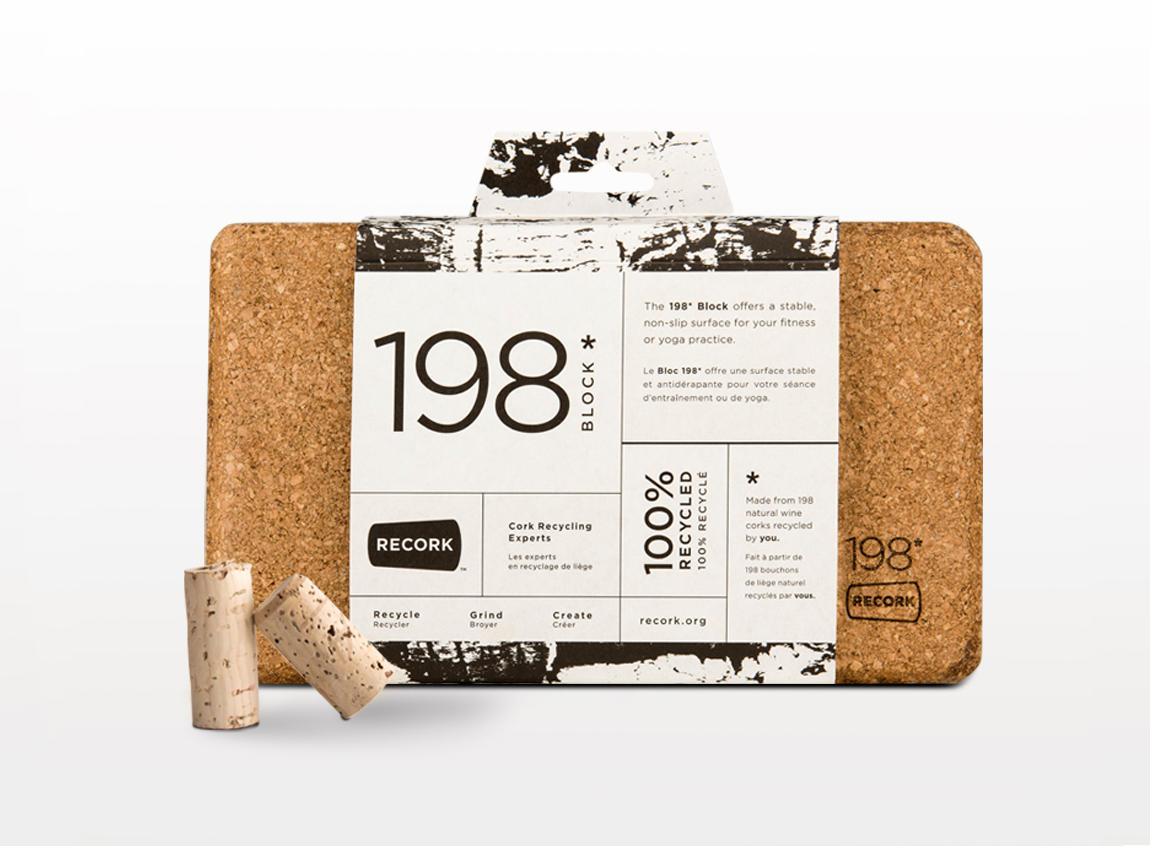 Shop
Yoga is good for the body, it's good for the mind, but is it good for the planet?
The industry has seen incredible growth in the last few years, with the number of Americans practicing yoga doubling between 2012 and 2016 alone. Americans are spending more than 3.5 billion dollars on yoga gear every year. Like any huge industry, supply has to meet demand and in the case of most yoga blocks this means using environmentally-harmful petroleum based foams. That's what's so great about the 198* Block - it replaces the need for dirty materials with 100% post-consumer recycled wine corks to offer all the stability and support, with none of the environmental impact. Read more about what makes recycled cork so sustainable here.


NOT A YOGI?
There's nothing about the 198* Block that says it has to be used for yoga specifically. The blocks measure 9" x 6" x 3" (23cm x 15cm x 8cm) and can be used for a range of exercises from pilates and physiotherapy to adding some spice to your pushups and planks. Its surface is as non-slip as you'd expect something made out of cork to be. It's also naturally anti-microbial so it won't get stinky or mouldy if you leave it in a cupboard, but it looks so good you're more likely to have it on display anyway.
Ready to get your stretch on? Get your 198* Block here.