SOLE and The Conservation Alliance: doing our part to help protect North America's wild places.
North America's wild places are central to the continent's identity. SOLE is a member of The Conservation Alliance to help protect them.
North America is a continent revered for its natural beauty and steeped in a sense of adventure. Modern-day Canada and USA were shaped by people setting out into unknown wildernesses to discover what this vast, wild, beautiful land had to offer. Of course, things look a little different now.
Much of the continent's wildness has been tamed or eliminated. It's been extorted, extracted and exterminated by human industry and endeavour. But there are places where the wild is still wild; places where the natural order of things persists. It's in these places that modern-day adventure exists in its purest forms. It's here that we as people can test the limits of our physical ability, get back in touch with the natural world and our place within it, and admire the sights, smells, sounds and sensations of a world not yet drowned out my engines or carpeted in concrete. In an era of smash-and-grab resource extraction these places need protecting and there are countless organizations around the US and Canada that work tirelessly toward this goal. These organizations often need support, and that's where The Conservation Alliance comes in.
SOLE has made this commitment to The Conservation Alliance because we believe in the value of the continent's wild places.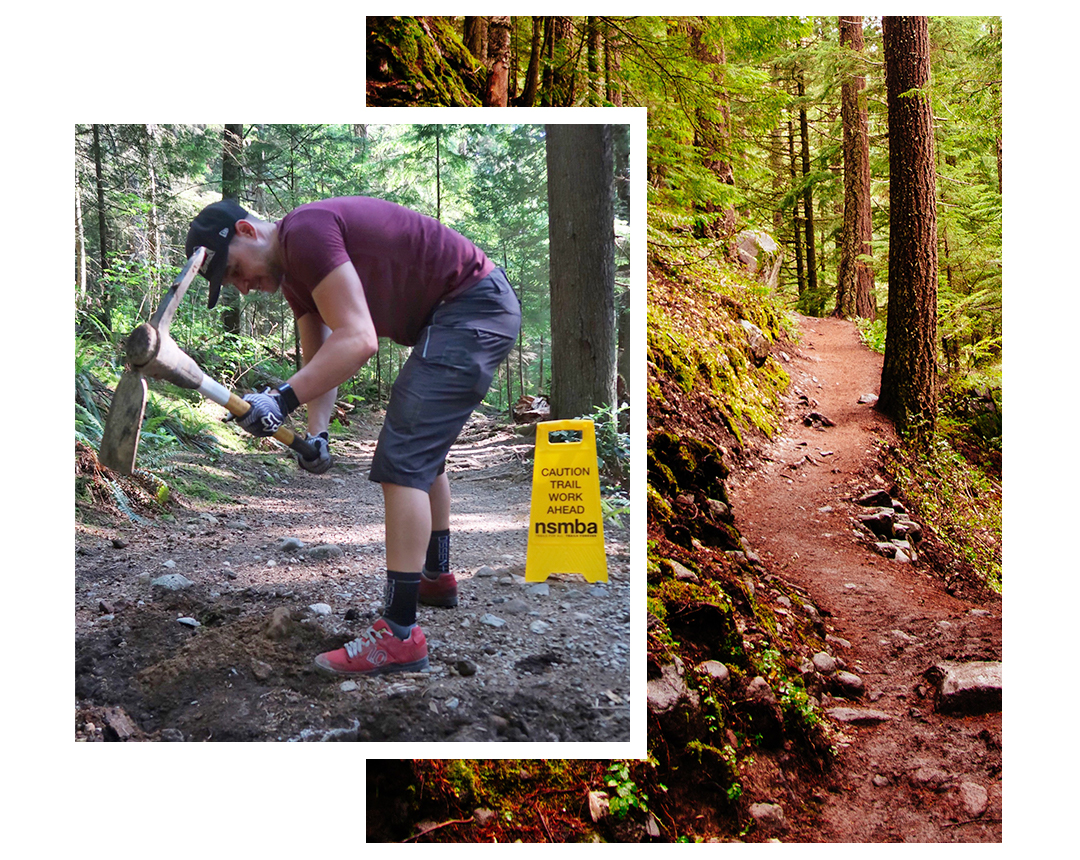 Bike trail maintenance with The Conservation Alliance Backyard Collective
For the last thirty years The Conservation Alliance has done incredible work to safeguard North America's wild places by engaging businesses in the outdoor industry to fund and work alongside the most effective conservation organizations on the continent. Together the alliance has helped protect 51 million acres, 3,100 river miles and 5 marine reserves, as well as removing or halting 34 dams and purchasing 14 climbing areas. It's quite a track record, and it's with great pride that SOLE has joined The Conservation Alliance to play our part in helping this fantastic organization do the crucial work they do. In doing so we join ranks with some of the industry's heavyweight brands, and hope to add our name to a remarkable legacy of protecting precious places.

The Conservation Alliance turns 30
Our membership comes with a financial commitment to help fund conservation initiatives, as well as a commitment to play our part in the process by nominating and voting for grant schemes within the program. We also relish the opportunity to take part in The Conservation Alliance Backyard Collective events, and this year the SOLE design team joined the North Shore Mountain Bike Association to help maintain bike trails on Vancouver's beautiful North Shore.
SOLE has made this commitment to The Conservation Alliance because we believe in the value of the continent's wild places. We believe in the inherent value they hold for their natural beauty. We believe in their environmental value as homes and habitats for countless species of plant and animal that have diminishing options in a human-dominated world. And crucially, we believe in their value as the few remaining places where people can find true adventure. Adventure that connects us to the natural world upon which we rely so heavily, and from which most of us are so removed.
$1 from the purchase of any Performance product goes directly into helping support organizations like the Conservation Alliance, through our Give back program.