SOLE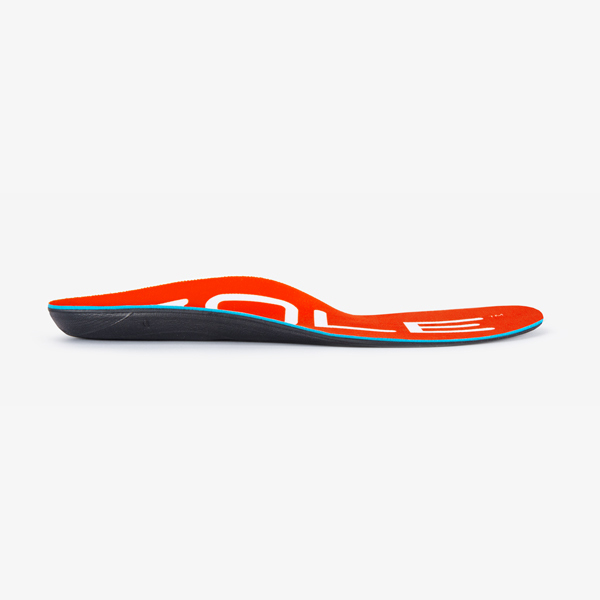 Robert Pardy
---
Just right
I've been dealing with Plantar Faciitis for a few months before starting to use these footbeds. They've definitely got the PF under control and allowed me to do my normal weekly running miles. I trimmed the ends to fit on the shoe they're going in, but it's really easy with scissors.
SOLE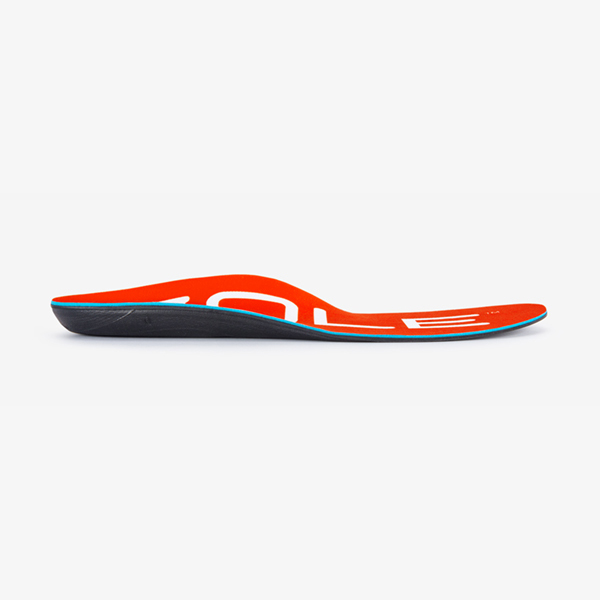 Jan
---
works great
My husband started wearing these footbeds and loved them so I bought a pair for myself. They really work for my plantar faciitis. I will definitely buy them again.
SOLE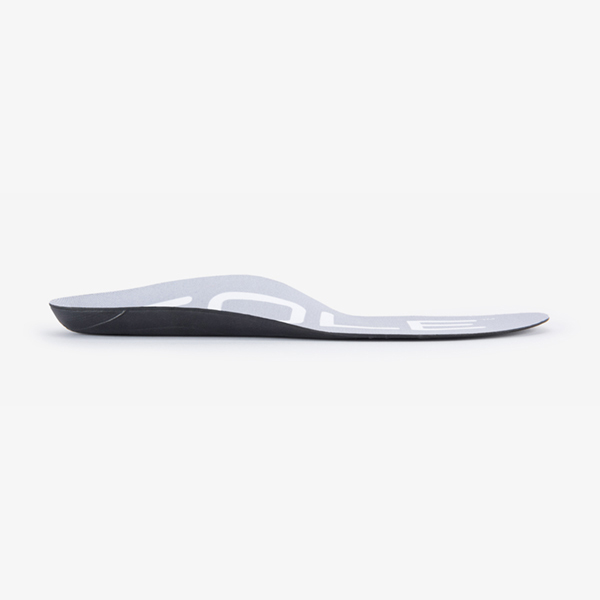 Bob D.
---
Good for Plantar Faciitis
I have been wearing SOLE inserts for over 20 years. They really worked for me in reducing plantar facilities pain. I wear them in all footwear. I started using the thick versions after removing the shoe manufacturers insole. I needed a little more cushioning so I switched to these thin versions with a pair of store bought cushion insoles on top of them. The combo works great. I still take out the manufacturers insoles.
SOLE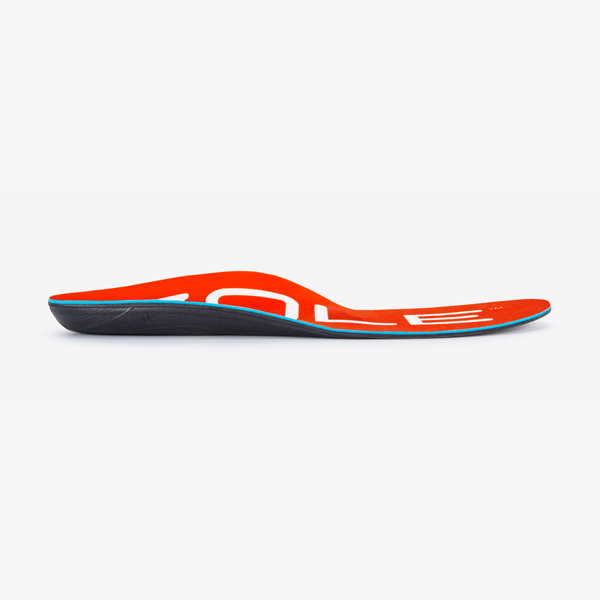 Lee Jesse
---
Fantastic Footbeds
I had plantar faciitis and suffered for more than a month A friend recommended Sole footbeds and after using them for only a week the pain went away and has never returned. I love this product!!!!
SOLE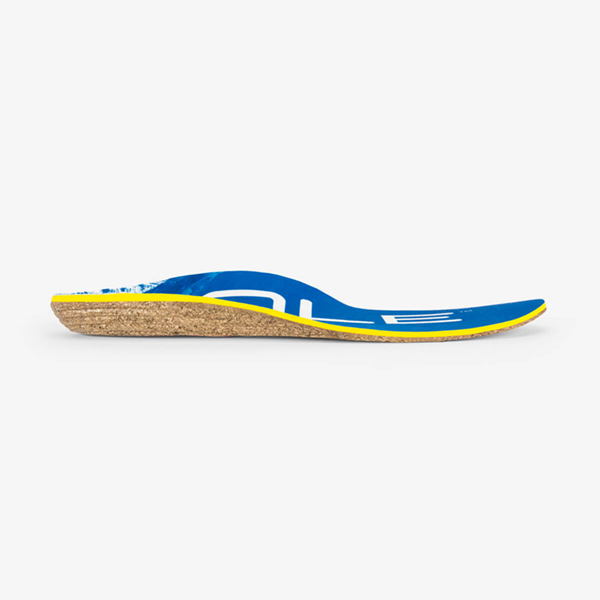 Rae Conway
---
Helped my boots fit
My boots were bit big and really had no support. I also have plantar faciitis and arthritis in my feet and these helped. I am not so hobbly in the morning because my feet hurt so bad.
SOLE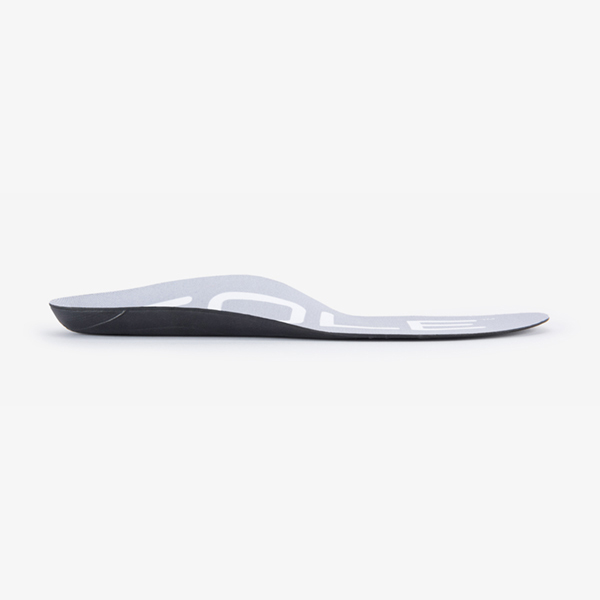 Lisa Leonetti
---
Thin enough for most casual shoes!
I bought these to wear in my casual shoes and have also have used them in my running shoes too. They are great for my plantar faciitis and are easily custom fit. They have been a great part of my recovery and will continue to wear them!
SOLE
Eduardo Tso
---
SOLE is the best product for your feet
Starting from the beginning, about five years ago I got plantar faciitis on both my feet. Having to deal with the pain while working on feet for 8 hours a day was rough. Almost a year later I found SOLE products through a foot specialist. My life changed and I was cured of this issue within 6 months of using your insoles and sandals every time I was on my feet. Now with these clog style shoes I use for work everyday I feel confident my feet will never have any issues ever again. I highly recommend SOLE to anyone who works on their feet for any length of time. These shoes are made with high quality materials, the pair of sandals I wear only when I'm home I've wearing for 6 years and it's still in great shape. Extremely comfortable and fit very well.
SOLE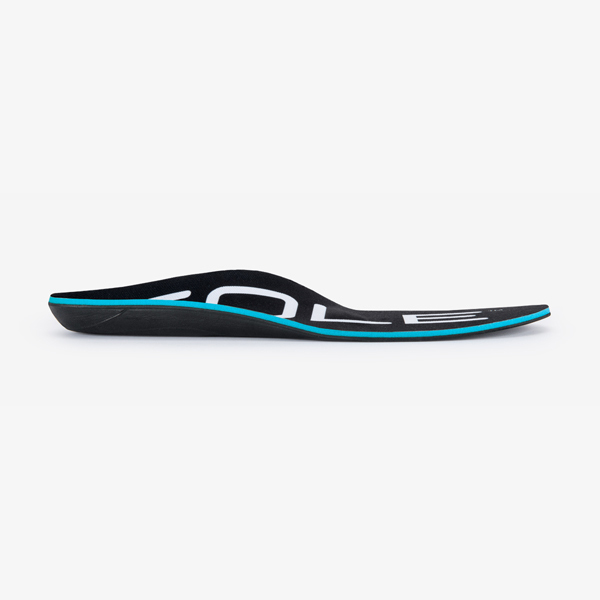 Amanda D Rogers
---
Good quality, thick and supportive sole
I have been wearing these Active Thick insoles for about 5 years now. They're my go to. I work on concrete floors in a retail setting so it's extremely hard on shoes. But these are amazing. I used to pay upwards of 400 dolllars for custom fit orthotics but tried these at a fraction of the cost and honestly, they last longer than my orthotics did. They offer amazing support and if you suffer from foot pain, or plantar faciitis, trust me and try these. You will not regret it. I recommend the Active Thick insoles as I have tried 3 other types of thinner ones. These ones just feel better. I tried the met pad ones this time as I usually get the ones without and I love them honestly. Will definitely buy again!
SOLE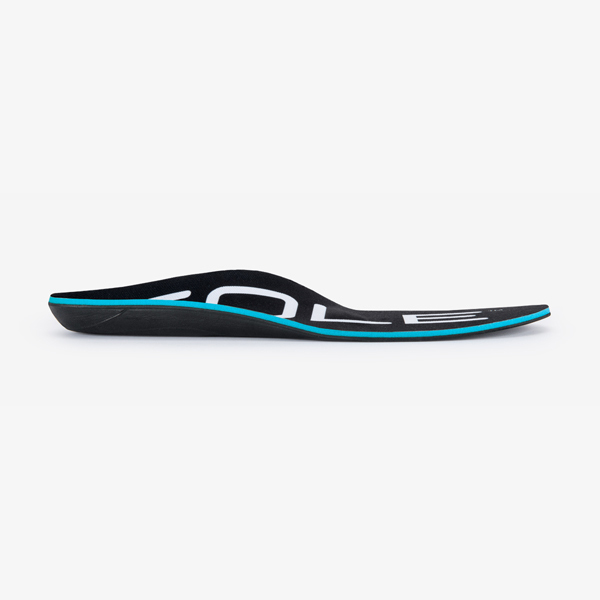 Jenny Marcus
---
Plantar Faciitis
I wear these in my rubber farm boots, they are so comfortable and my feet don't ache at night! They have a great arch support the heel pad is soft and supportive. Great product and great service.. I will be buying more!
SOLE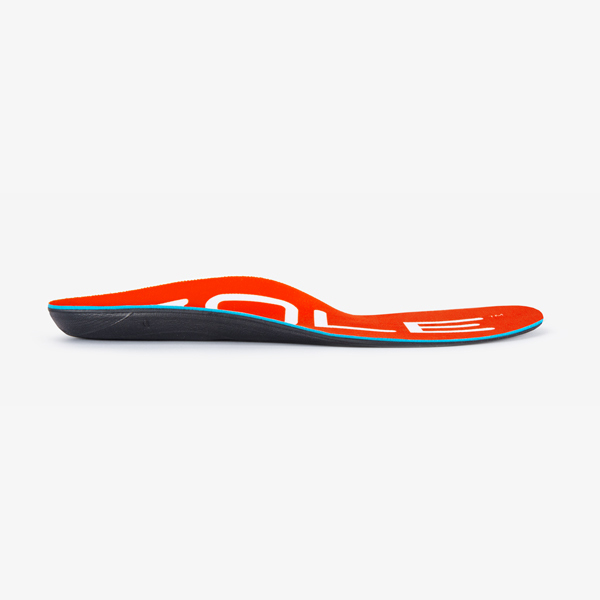 Steve Carlson
---
product review
The SOLE inserts have worked very well to help me recover from plantar faciitis. They were easy to trim, fit and insert. I have them in several pairs of different shoes.
SOLE
Susan Kim Boehlein
---
great sandals
I never could wear flip-flops because of my high arches. I am in love with these flips. They solved my plantar faciitis problems and I wear them all the time. I also exclusively have your insoles in my shoes.
SOLE
Tania
---
Love this footwear!
I love being barefoot, but a recent case of plantar faciitis has prevented me from doing so. These flip flops are so comfortable and the closest thing to barefoot while still wearing supportive footwear! These along with using the footbeds in my closed toe footwear have been pinnacle in healing my plantar faciitis and keeping me pain-free.
SOLE
Geoffrey Iles
---
Great plantar faciitis relief:
I have planter faciitis and have used inserts with the jelly soft spot under the heel coupled with an arch support but they were not nearly aggressive enough. I looked at "Your soles" insert and liked the aggressive arch, tried them and immediately felt relief from the pain even though they lack the jell at the heel. My plantar faciitis improves each day I wear them. My only fear is that they may be accommodating my foot too well lessening the plantar fascia relief. Should I have done the oven treatment only, to preserve their original shape? I am seriously thinking of purchasing the sandals, just wish they had a model with more toe protection!
SOLE
Denise
---
Great!
I bought these sandals a few months ago to help with my plantar faciitis and they are great. I have since bought 2 pairs footbeds as well. For my work shoes and winter boots. I plan on buying more. They relieve the pain and if I don't wear them for even a few hours walking barefoot, I notice when I put them on again.I wear the sandals as slippers around the house. I recommend SOLE to everyone. I love them!!
SOLE
Marian Morrissette
---
5 years + and still working.
I bought these inserts because I was diagnosed with plantar faciitis. It was very painful and the doctor recommended these. I molded them to my feet and immediately felt relief. I have had the same pair for the last five years and they are still working. I put them in whatever shoes or sneakers that I am wearing after removing the inserts that come with the shoes. I am on my feet all day working and walking back and forth on cement floors. These inserts saved me from constant pain. The top layer is finally wearing thin after all these years so I am going to get another pair. I highly reccommend them to everyone with foot or knee pain.
SOLE
Jamie
---
I have been a happy customer for about five years now
I am a family physician and also practiced in the Air Force for several years before going civilian. I suffered from plantar faciitis for six straight years. I found SOLE footbeds in my military uniform store around 2005. I bought a pair for my combat boots and they were amazing. I then went online and ordered some for my running shoes, my soccer shoes, and my casual shoes. I have been a happy customer for about five years now and with the combination of my SOLE footbeds and a little activity modification, I have been rid of my plantar faciitis symptoms for over two years now. I am always careful though, because I know the symptoms can return. One of the preventive maintenance things I always do is wear shoes indoors when I walk around on our tile flooring. After reading the great reviews, I am going to order my first pair of SOLE sandals and plan to use them when walking around on our tile floors as one more way to stave off any return of my previous heel pain symptoms. I can't wait until they arrive. SOLE has not failed me yet!
SOLE
Elizabeth Frederick
---
Best Flip Flops Ever
After buying the insoles and wearing them in my sneakers I was hooked on your products. I purchased the flip flops, and they are by far, the most comfortable I have ever worn. I have problems with a hammer toe and plantar faciitis and found it difficult wearing any type of sandals. I am so thrilled to find these! They are supportive, comfortable and I want them in every color!
SOLE
Joy Salberg
---
Painfree
I have been running for over 15 years and just recently been diagnosed with plantar Faciitis. I started running in Soles mediums and now run pain free and was able to train and complete a marathon. Won't ever run without them again. Great product
SOLE
Scott
---
Great product!
I have to tell you, I'm thrilled with your product. I got married about 2 years ago, and typically, I put on about 20 pounds. I've been a casual runner (about 10 miles a week), and since I've gained weight, I started to develop some Plantar's Faciitis in my right foot. I subscribe to Runner's World, and they had an article on your product, so I purchased a pair of them to see if they would help.... THEY ARE WONDERFUL!!!... my feet don't throb after my run, and with just a little stretching, etc. they are making a world of difference. Great Product! I plan to buy another pair in a few months when I purchase new shoes.
SOLE
Michael Sweeny
---
I'd recommend your product to anyone
I have been a recreational runner for the past 10 years. The last 4 years have been spent dealing with Achilles tendinitis and plantar faciitis in my left foot and chronic plantar faciitis in my right foot. I have had cortisone shots, night splints, MRI's, anti-inflammatory, x-rays, physical therapy and numerous sets of custom orthotics. Nothing worked. I was ready to sell my treadmill and give up on running altogether. This past spring I read about a free consultation at a running store in Orland Park,IL. They were offering foot evaluations with podiatrist and physical therapist at the store. Upon evaluating me, they recommended your product for arch support. After all the time and money I spent, what's another 40 bucks I thought. If it doesn't work - I'm done running. Period! Needless to say they worked. I ran my first half marathon in May. I'll be fifty in November and always wanted to run a marathon. I am training for the Chicago Marathon in October. I just ran an 18 mile long run and feel great. I'd recommend your product to anyone.
SOLE
Martha B
---
I love my SOLEs
I love my SOLES! My plantar faciitis is much better. I have had it for two years and have tried many different orthotics and wraps. Now, I only notice foot pain when I wear dress shoes that cannot handle the SOLES. Keeping my arch in the correct position has enabled me to be on my feet much longer without pain. The dress SOLES have enabled me to use good arch support in most of my shoes.