SOLE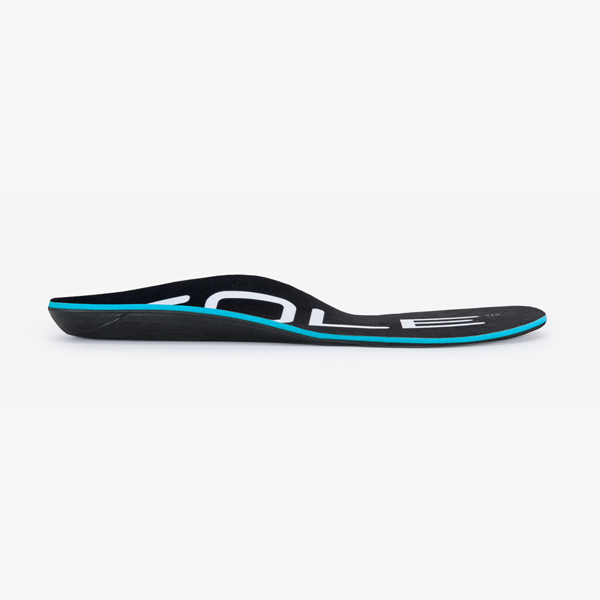 Christina Kosiancic
---
Pain free running!
I highly recommend SOLE as a long time and long distance runner! Started to experience severe pain in my feet and shin, to the point that it was keeping me from running. But thanks to SOLE footbeds I am no longer experiencing foot or leg pain and back to my zen state of running :)
SOLE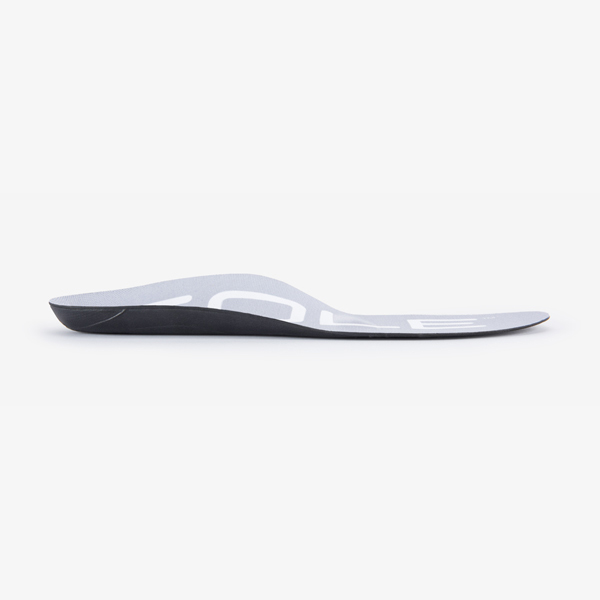 Sydney Allen
---
Helped with shin splints
Really comfortable, and I was able to get additional support added by a foot specialist for my extremely high arches. They've almost completely erased the pain I had from shin splints.
SOLE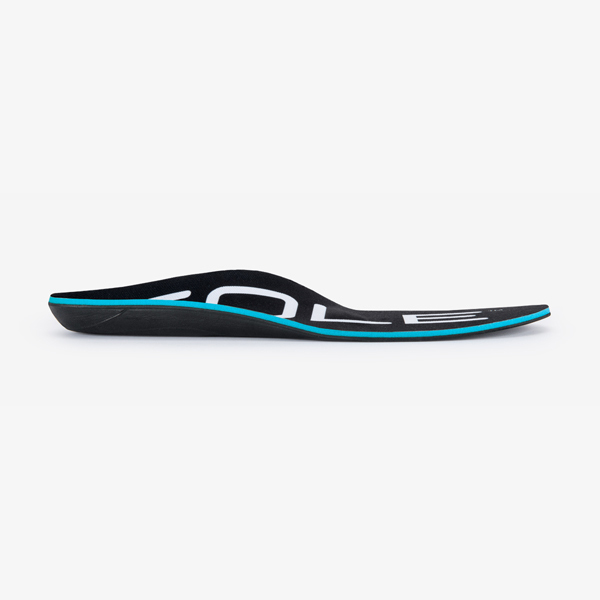 JJ Seilstad
---
Great footbeds
I needed to get footbeds bought and I have used these before. Once I started using them, the pain in my shins decreased considerably. They are very durable footbed and fit my shoes well.
SOLE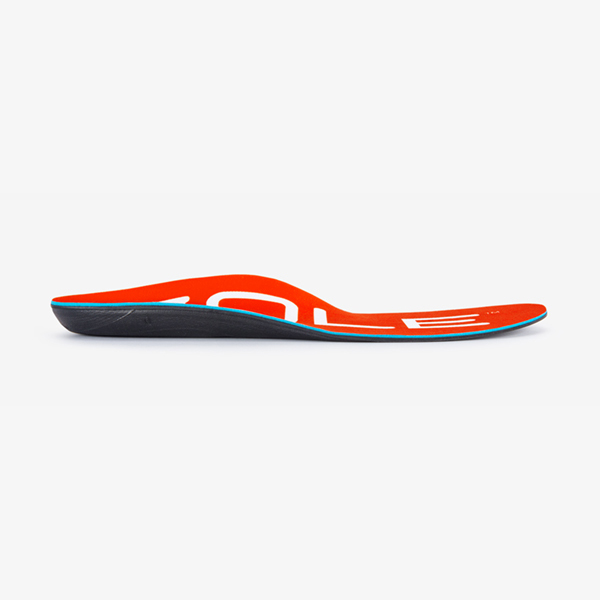 melimama
---
Only footbeds I get!
I have flat feet and will get pain in foot/ankle or shin splints with support. I have these in every single pair of my shoes and they really make a difference. I can especially notice when I walk around bare foot too long. I wish there were sandal options with this exact support!
SOLE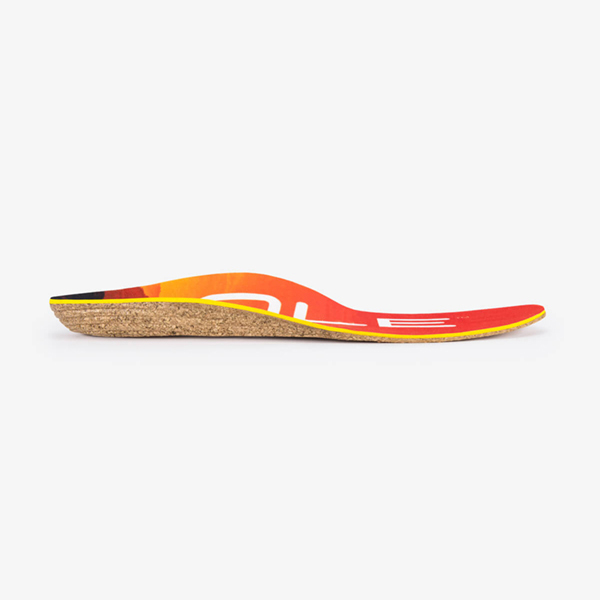 Michelle King
---
Best Insoles for Flat Feet
I have been wearing these for more than 10 years. They were recommended to me by a physical therapist. I have flat feet which causes pain in my shins and knees, these insoles give me the support that I need and take away the pain.
SOLE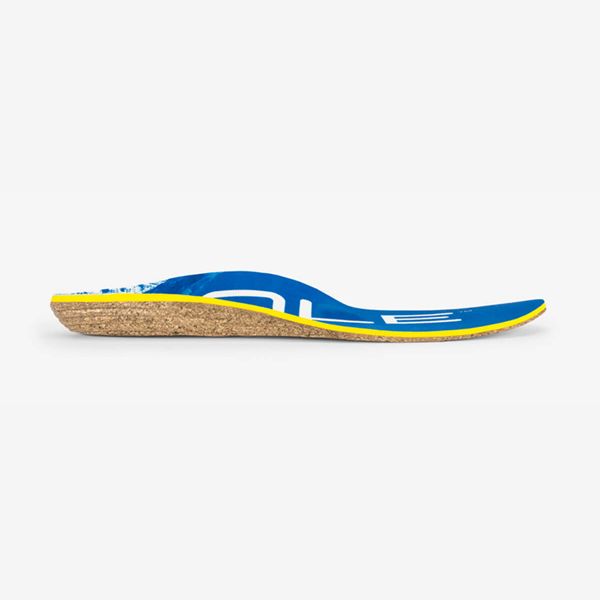 Shirley Collins
---
Worth a try!
I bought the Performance Thick to insert into my Manitobah mukluks so I would be able to enjoy them again! They have been amazing! My leg pain aka shin splint ache at night has all but disappeared. I wear them all day as my slippers! After the first week I noticed the change and then after 6 weeks, it is no coincidence. I like them just as much as the custom orthotics that cost 10 times the price. Highly recommend!
SOLE
Michelle Petker-Lawrie
---
Love!!!!
After wearing inexpensive flip flops for many years, my Chiropodist recommended I search the SOLE website after battling for the last couple years with achilles tendonitis and side foot pain. I have a flat foot and have battled with shin splints as well for years. I visited your website and purchased 2 pairs of flip flops - Baja and Laguna. I loved them both...especially the Laguna pair. I no longer have the pain on the side of my foot or my achilles pain now that I wear these daily. It provides the support I need and gives me the arch in my foot that I have needed all this time. In fact I just recently purchased another 2 pairs of your sport flip flops and love them as well. In fact, I wear them everywhere I go now. I am a highly satisfied customer and have promoted this product to friends as well. :) I will continue to search the site for upcoming new products.
SOLE
Hayley Thiessen
---
Game changer!
I am here to tell you that after years of painful feet and shins the SOLE insole that I purchased has literally changed my life. I can participate in my daily walks, hikes with friends, and badminton whenever I get the chance. Thank you SOLE for making quality insoles at affordable prices!
SOLE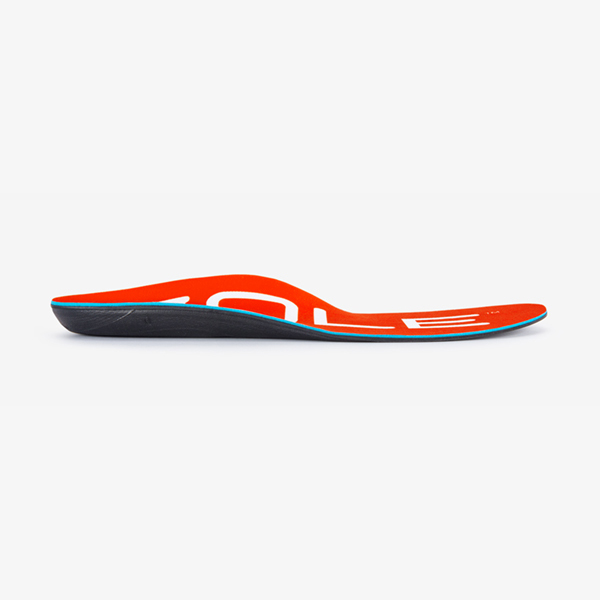 Greg Kapustin
---
say goodbye to foot pain
Best insoles I have ever worn. I had horrible plantar fascia and shin splint pain and now it is completely gone. Thank you, SOLE!
SOLE
Brian M Smith
---
best possible option
I bought these at the local Army Post Exchange here at Ft Benning, GA. After years of looking for quality inserts for my combat boots, I finally found these, and I will never go back to any other alternative. Now I can walk, run and march and my feet stay comfortable. Before, even with high-end orthotics, my feet would ache after a few hours and the pain would start to radiate up through my shins and knees. Since I started using this pair last year, I no longer have any of these problems
SOLE
Dan S.
---
No More Shin Splints
I'm a football referee and I used to get terrible shin splints. During a game one of the athletic trainers could see that I was hobbling a bit and was in pain so he asked what the problem was, after explaining how I get very painful shin splints he told me about Sole inserts. I got my first pair 2 years ago, which I still use to this day, and haven't had even a hint of shin splints since. My Soles have also dramatically improved my lower back pain. I can't rave enough about Soles. I love them and will NEVER be without them again. Thank you Soles!
SOLE
Jay W
---
For the last two years every practice and game has been a nightmare
I have really extreme overpronation and low arches and live a very active lifestyle. I play tennis and football for my college and for the last two years every practice and game has been a nightmare. I get really bad shin splints and for as long as I can remember Ive had to take 4 or 5 ibuprofen just to make it through practice and even then I was in pain. I tried these footbeds over my medical orthodics and miraculously have no pain almost instantly! These things are great and have me saying goodbye to the podiatrist and looking forward to practice!
SOLE
Liz
---
These are the best sandals I've ever worn
These are the best sandals I've ever worn! I've suffered from plantar fasciitis, heel pain, knee pain and shin pain for the last 10 years and I haven't been able to wear flip flops or even most sandals without a lot of pain after about 15 minutes of wearing them. I'm a runner and I'm forced to wear orthotics in shoes for pronation and the plantar fasciitis to eliminate some of the pain and problems so I had pretty much given up on wearing sandals. I won a pair of the sport flips in promotion through work for selling some of the insoles. When I got them I was skeptical because sandals and flip flops have always hurt my feet and they just end up collecting dust in the closet. Well, I stood for 4 hours on the sport flips at work, and pretty much haven't taken them off in the 3 days that I've had them. They are great! They provide lots of arch support and my feet haven't hurt at all. In fact the plantar fasciitis has bothered me the least in the last few days than it has in months. These are by far the best shoes I've ever worn. I've ordered a pair for my partner off your website and have recommended them to all of my friends and fellow runners. I can't believe what a difference they've made. Keep up the good work! You make a superior product.
SOLE
Andy Collett
---
5 Star Insoles
I have suffered from Shin Splints for around two years on and off and have tried just about everything to get rid of them, physio treatment, resting and purchasing expensive custom made orthotics (that give me blisters). I refused to stop playing football at only 25. I stumbled upon these on the internet and after purchasing the insole I find that they offer the same support as the custom made orthotics if not better for a fraction of the price. Used these for the second time last night in my first league match and thankfully no blisters and no shin pain. Hopefully the end of my shin splints! Many Thanks to everyone at Sole for the fantastic insoles.
SOLE
Bobby G. Tindal
---
A great product that can be worn out of the box
I have used many off-the-shelf arch supports over the past ten years as an Orthotist for residents of Kansas. These people are soldiers and I see a variety of foot types. I average about 90 patients per week with approximately 70% having foot related problems. Most of these problems are associated with hyper-mobile joints of the foot causing a flattened arch. With most shoes or boots this flattened arch position is present due to inadequate insoles that are not conformed to every persons feet. Some of the problems are plantar fasciitis, heel spurs, shin splints, knee pain and sometimes hip and low back pain. SOLE has come up with a great product that can be worn out of the box or heat molded to fit a persons feet. These orthotics have proven to provide the contour that people need in their shoes and I often get requests for more than one pair. SOLE Custom Footbeds are a cost effective way to reduce the hyper-mobility of the feet comfortably without adjustments.
SOLE
Anonymous
---
They are now the ONLY sandals I wear
Having pain in my inner shin area above my ankle's when wearing traditional style 'flip flops' esp after long runs. Was virtually eliminated after my Sole purchase. They are now the ONLY sandals I wear.