SOLE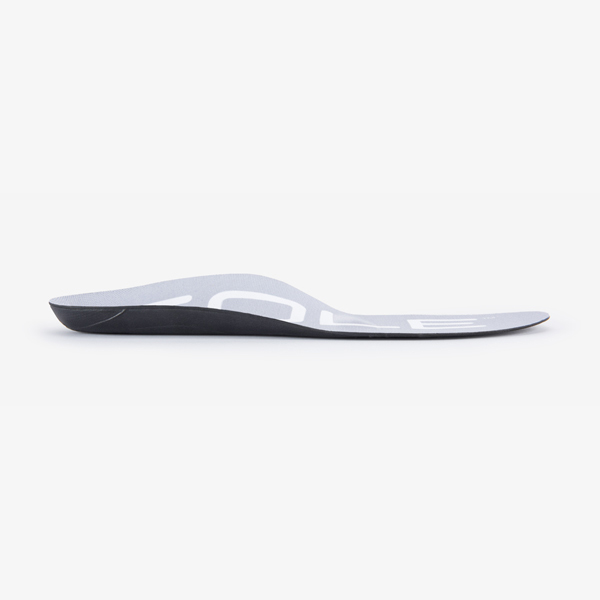 Beezzie
---
Good quality, firm support where needed
I am very athletic and have a very high arch, along with plantar fasciitis and rheumatoid arthritis. These footbeds provide firm support where needed. Haven't had any pain or cramping since I started using them. Highly recommend to anyone with foot pain to try these.
SOLE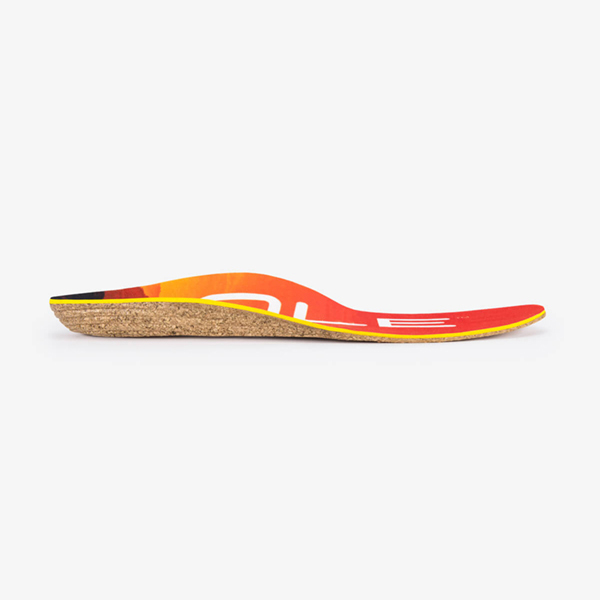 Matt W
---
Best Orthotics I Have Ever Owned
I discovered these amazing footbeds when I was doing some research on arthritis relief for the feet/ankles/knees. Over the last couple years, my arthritis has gotten so bad in my lower extremities that I struggle to walk without a cane or walking stick. When I started searching for ideas to help alleviate the worsening pain, I found a number of articles recommending the footbed offerings from SOLE. I was leery that they could make too great a difference, but even a small improvement was welcome. When I received my footbeds, I immediately placed them in my walking shoes and tried them out. It took a couple wearings for the footbeds to completely form to my feet, but the improvement was nearly immediate! After I stand and stretch a bit, I can get around so much better now. I am able to go grocery shopping (or anywhere else for that matter) without taking my cane with me. I have even been able to return to the gym and walk a couple miles with limited pain. These footbeds have been a true life-changer!
SOLE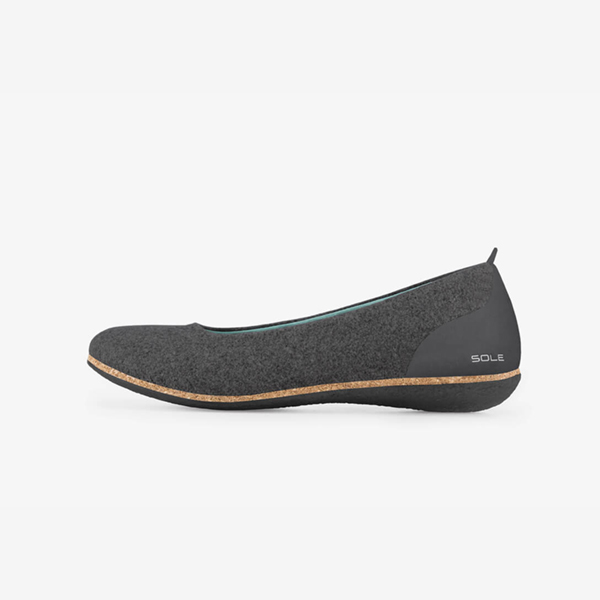 Tammy N Perks
---
Cute Comfy Shoes
I love the wool uppers and cork footbed is amazingly supportive and comfortable. You can wear them barefeet without any odor or sweaty feet in very hot weather. I struggle to find comfortable shoes as I have arthritis and bunions. Love everything about these shoes except I wish the toe bed came in a wide option for those of us with wider feet and bunions. They do seem to be softening with wear. They are super cute too.
SOLE
Traci Smith
---
Love these!!
I have had 2 pairs of these and they are WORK HORSES!! I had been gifted a pair and was skeptical about them as I have arch issues due to having both rheumatoid and osteo arthritis in my feet. I could not have been more surprised to have both the support and the incredible durability of the sole. They provide the comfort and support that I require. I would completely recommend these for anyone as your first pair!!
SOLE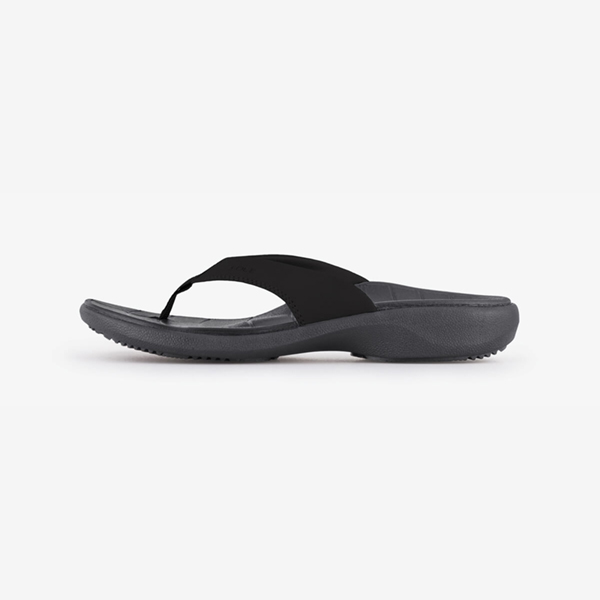 Michele Piironen
---
LOVE THESE FLIP FLOPS!
This is my fourth pair of SOLE Sport Flip Flops. They have great arch support and hug the foot snugly. I am able to walk long distances in them while travelling where my previous footwear would cause the arthritis in my hips/knee to flare up. I stand on my feet all day for work and I wear these as they provide shock absorption on the hard ceramic floors. Highly recommend!
SOLE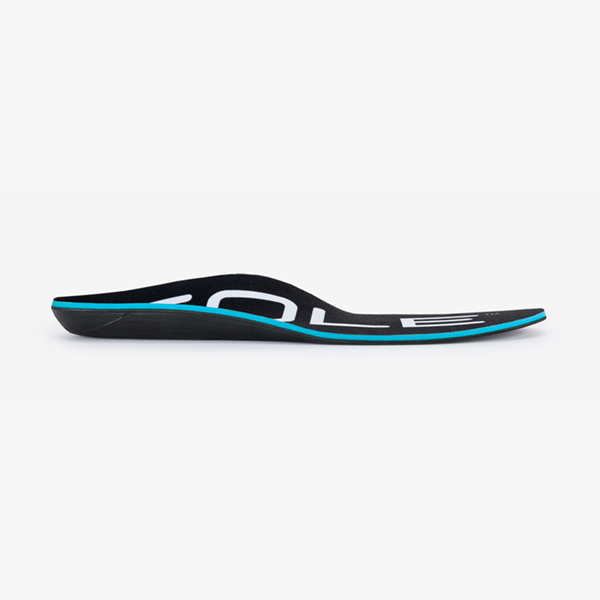 Jivanjoti k khalsa
---
Every Pair of Shoes
I have a very high arches, arthritis in my feet and a tendency to get plantar fasciitis. I have to wear innersoles in my shoes all the time. I have used SOLE for years. They give me the best support and prevent any foot pain. Grateful.
SOLE
Caroline Heuermann
---
Ahhhhhh!
Love these! Comfortable and good looking. Been wearing SOLE sandals over a year now and they are worth the extra price over cheap flip flops and sandals. Glad I got this flip flop style to add to my collection. The met pad makes a difference for me when it comes to alleviating foot pain from chronic osteoporosis and arthritis issues. And they wear well too. Been to the beach and all over wearing these beauties. Good quality material. True to fit. Purchased black but there were other cute color choices too.
SOLE
Robert Wiebe
---
Very comfortable
I purchased these flips in June, and find them very comfortable. I wanted something I could walk into to go out to the garden, and kick off when I was done. They 're even comfortable to drive in. I have plantars faciatis and knee arthritis so I needed proper support. The cork footbed is very helpful and I am experiencing less foot and knee pain. I have even work them all day out running errands, and have much less knee pain than before.
SOLE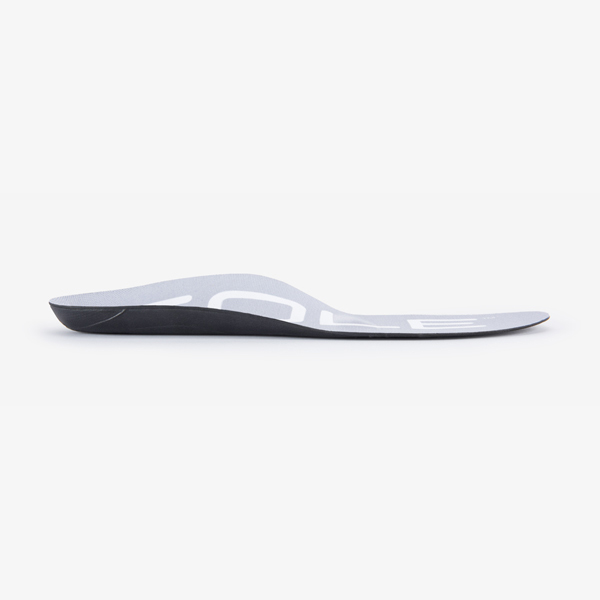 Krystal Klos-Chester
---
Great product
These insoles feel like they would be great for someone with metatarsal pain. They're firm and very supportive. Sizing was accurate. This is a quality product. I was diagnosed with rheumatoid arthritis shortly after receiving these so I can't give a proper review on comfort. The firmness actually makes the pain worse but these insoles are not meant for rheumatoid arthritis pain. My mother has metatarsalgia and she swears by SOLE products. She has multiple pairs of sandals and insoles and she says they have helped with her foot pain immensely.
SOLE
Lana McDonald
---
SOLE Sandals are the best!
The SOLE sandals are the only sandals that I have found that are comfortable for the arthritis in my toes. I have worn these sandals for several years, and they continue to be the best!
SOLE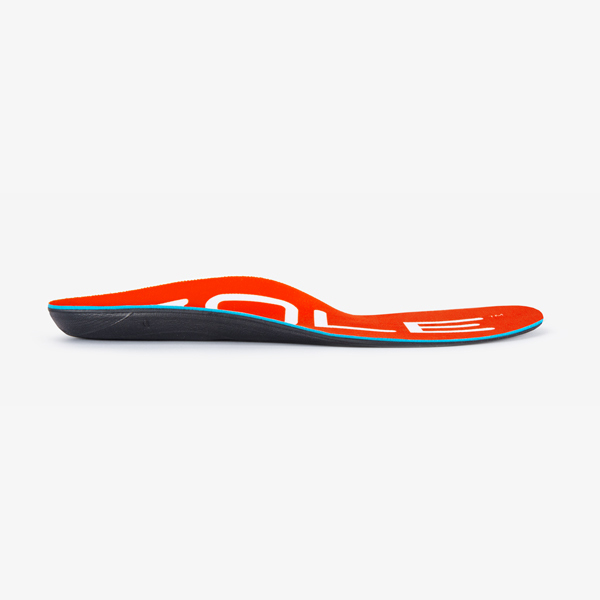 Michael D Crecco
---
Great insole
Have arthritis in big toe joint. Has alleviated pain and provide great support
SOLE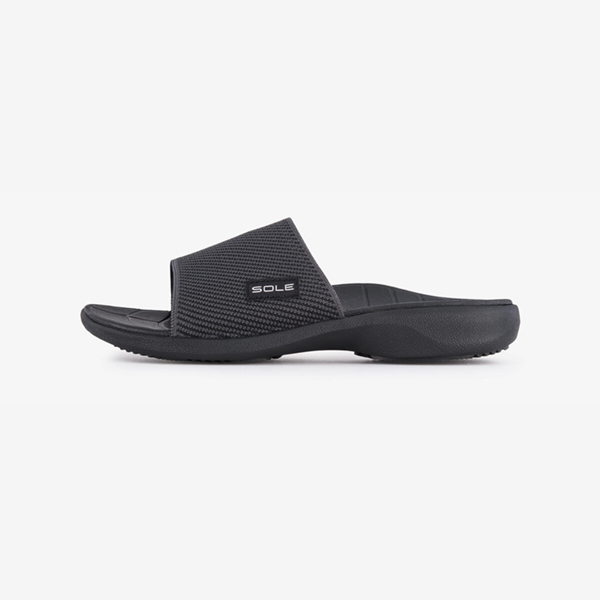 HelenClare Goddu
---
At last, a supportive slide
This slide is extremely comfortable. I wish I had found it in the summer! The slide offers support and comfort around the house. I have arthritis and have found that both my feet and knees feel much better when wearing these Mateos. Am anxious to try it outside when the weather permits. One wish: Some brighter color options would be great!
SOLE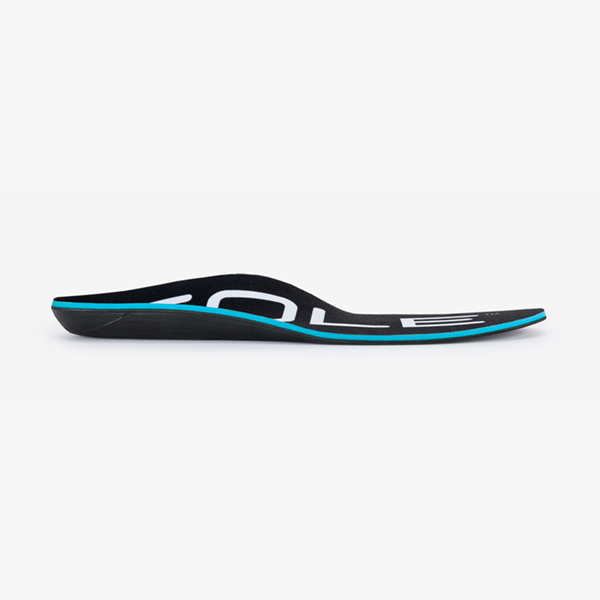 Jacquelin Deatcher
---
The Best
I have midfoot arthritis, and have tried many expensive orthotics in the past, and found that this moldable-to-my-feet insert works better than anything else I have tried, and with a special shoe I am able to walk more than I otherwise would be able to. Thank you!
SOLE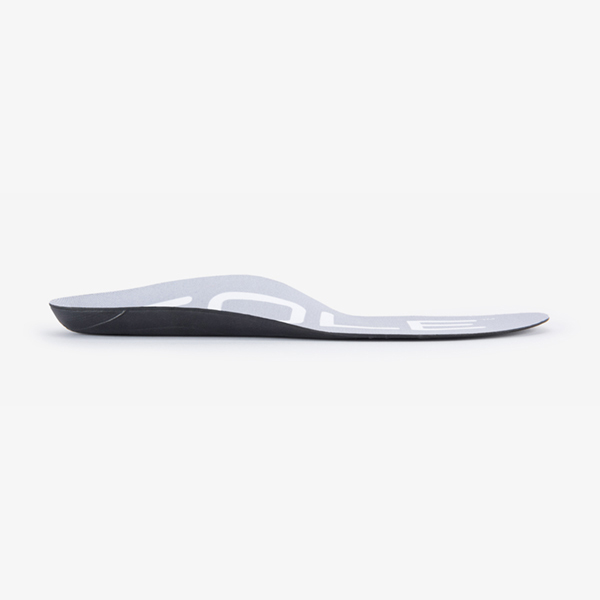 Ann M Joubert
---
Best Orthotics
I have Rheumatoid arthritis and plantar fasciitis. These footbed have kept me in my feet! My first pair were purchased in 1995. I have purchased many since in all thicknesses. After having custom orthotics made twice and neither being satisfactory, a cobbler recommended these. What a relief. I own many pair in two sizes and thicknesses for use in different styles of shoes And highly recommend for anyone with foot or joint issues!
SOLE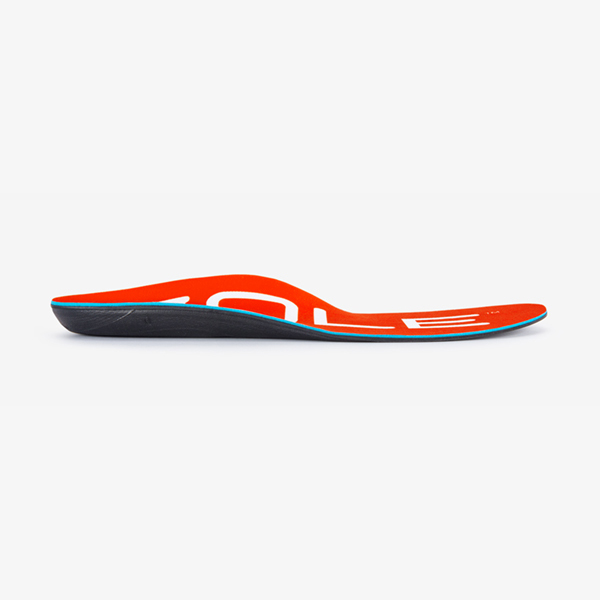 Warren D Solterbeck
---
Pain relief
I have arthritis in my left foot on the outside center of my foot. My doctor referred me to get these and I was skeptical about it. But since he suggested it, I got some and almost immediately felt relief from the pain. I am able to walk again without limping and without pain.
SOLE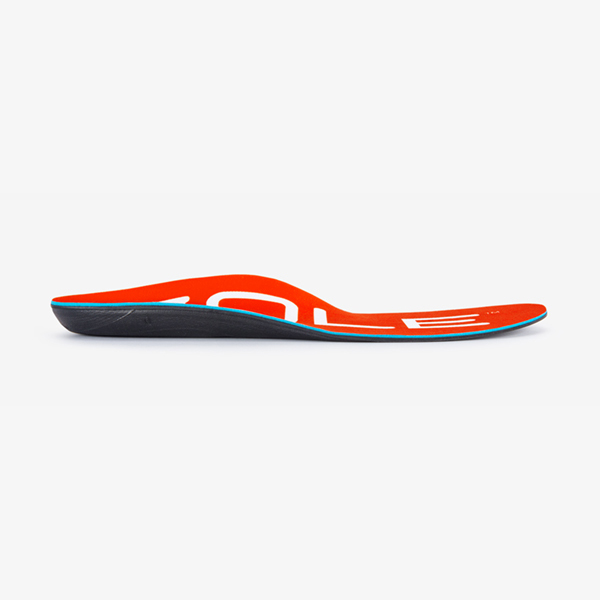 Warren D Solterbeck
---
Pain relief
I have arthritis in my left foot on the outside center of my foot. My doctor referred me to get these and I was skeptical about it. But since he suggested it, I got some and almost immediately felt relief from the pain. I am able to walk again without limping and without pain.
SOLE
Laura barnes
---
All I can say is OMG!!
I love my SOLE Baja flips. They give me the comfort and support I need. Having severe arthritis in my ankles, these flips allow me to be stylish and comfortable. Only brand of sandals I wear
SOLE
Laura barnes
---
All I can say is OMG!!
I love my SOLE Baja flips. They give me the comfort and support I need. Having severe arthritis in my ankles, these flips allow me to be stylish and comfortable. Only brand of sandals I wear
SOLE
Melanie L Johnson
---
Thin and comfortable
My podiatrist started me on the Sport Thick, which is great, but not ideal for all types of shoes. I switched to Sport Medium and they're much more versatile, without sacrificing any of the arch support I need to keep my arthritis at bay. A great product at a great price!
SOLE
Margaret Ann Belanger
---
walking without pain
SOLE flip flops are the only shoes I wear. This has been life changing for me. After healing from plantar fasciitis & achilles tendinitis & living with arthritis daily it's difficult to find sandals. I heard about SOLE flip flops & purchased a couple pairs. No matter what your issue is you will find a SOLE to fit your need. They feel like they were custom made for me. They look great with the cork & foam & in sunshine or rain they wear well.
SOLE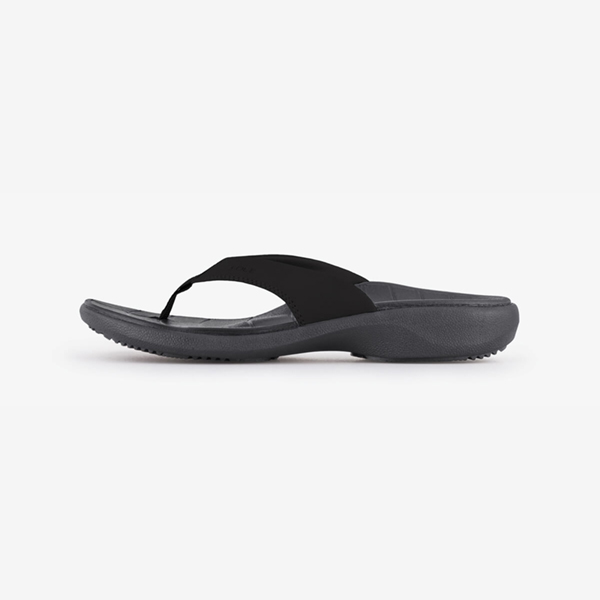 Debra Blankenship
---
SOLE Flip Flops
I have bunions and arthritis in my feet for years and find that while these cost more than others these offer great support and comfort. They initially are a little snug but they conform to your foot with wearing. I have five pairs including cork ones. I have worn these for nearly 10 years and now them wear SOLE flip flops 365 days a year.
SOLE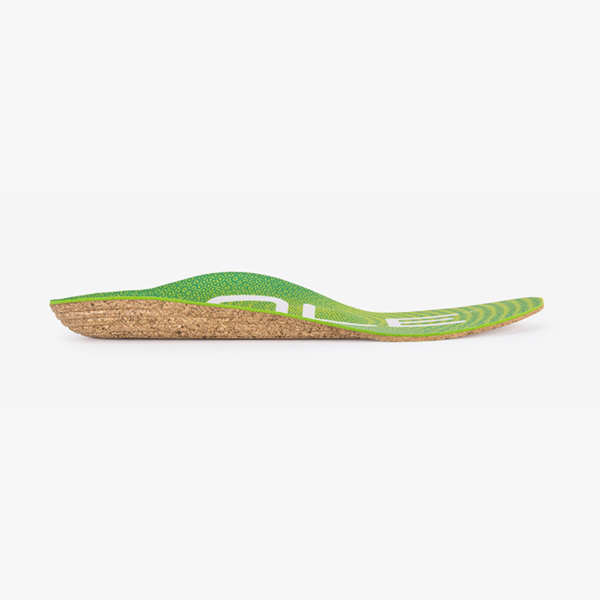 Tim Gossett
---
One of the more comfortable insoles I've owned
I've used Sole insoles for several years, and they've been terrific. I have a lot of problems with arthritis in my toes and general soreness in my feet, so I've worn various kinds of orthotics or insoles for around 15 years. I find these new cork-based insoles to be light, provide just about the perfect amount of support, and easy to trim. The met pad could be a bit higher, at least for my feet, but overall I'd certainly buy another pair in the future. They seem fairly durable - I switch between about 3 pairs of shoes during the week but have seen no damage yet. I've been wearing them now for around 4-5 months, I believe, and they are in great shape.
SOLE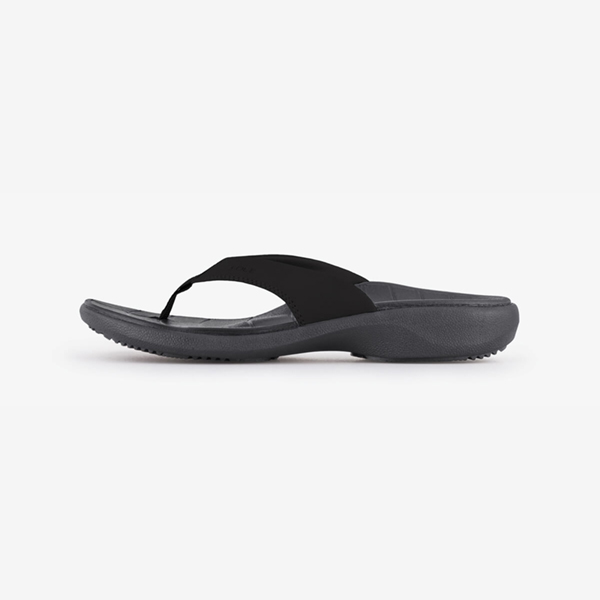 Wendy
---
love
I just purchased my second pair of woman's Catalina Sports Flips. They are comfortable with great heel support. They fit my foot well and are perfect for me. I can walk well and for lengthy periods of time. I have these in black and turquoise and the color holds up well. I suffer from bad arthritis in my spine and have to be particular about what I wear on my feet and these enable me to be on my feet much longer than any other shoes I own.
SOLE
Joanie
---
SOLE insoles
These insoles have given me a new lease on life. I have arthritis in my feet. I had flare ups so bad I thought I might have to quit working. But these insoles have greatly improved my mobility. I am able to continue working. I love these footbeds!
SOLE
Anne
---
Relief
I have planters, heel spurs, aquinis ankles, arthritis and arch problems. I have tried lots of different brands some help for a while but eventually the pain returns. However I discovered the Sole Sport Slides in 2011 and have been buying and wearing them ever since. I can wear for an entire day and have no pain. I cannot recommend them highly enough. They are fantastic!
SOLE
William Hau
---
I have MULTIPLE Pairs!
I wanted to review after I had at least a year of wear under my belt. I was frustrated with the plethora of cheap and pseudo-orthotic plastic-rubber products on the market. I have Psoriatic Arthritis that has impacted my feet. I am in my mid 40's now and my conditions is well-controlled. After a recommendation from a friend, I tried SOLE Sport Flips 3 years ago. I was immediately turned on! The features that have resonated the most with me are the metatarsal footpad, deep heel cup, machine washability and durability. I now have 2 pairs of Sport Flips and 1 Pair of Sport Slides. There is 1 pair in my gym bag for the gym and Taekwondo. Perfect for the beach... ANYWHERE. The deep heel cup prevents the foot from sliding all over the place, as they would in the lesser-quality products. After a few weeks of getting the world all over them, I toss them into the washer and they come out just as though I had opened the box from the mail. I dare say they are more comfortable than the $400 custom orthotics I had prepared for me by a podiatrist. I travel for work and I ALWAYS have a pair of SOLES with me. My wife is a believer as well. My son refers to me as the flip flop wearing parent. I'll take that.
SOLE
Sonia
---
RELIEF
I suffer from arthritis in my toes and was limping terribly. Orthotics helped for full shoes but was too warm for summer. Tied these on advice of shoe store. RELIEF was almost instantaneous. I can't emphasize too much how these have helped my feet. Thank you!
SOLE
F Filipchuk
---
Excellent quality
Purchased these flips as I love flip flops and this brand has the support I need. I have rheumatoid arthritis and effects my feet. These flips are so comfortable and support the whole foot bed! Excellent product! Can wear them pretty much all day, and foot not sore or tired! Thank you, hugely recommend this product.
SOLE
sarah meixell
---
Help for arthritis
My rheumatologist told me to try SOLE inserts instead of custom orthotics, saying they were just as good and much less expensive. WOW!!! Just finished hiking Katahdin in Maine, 10 miles round trip and lots of up, my feet felt great, unusual for me. Thank you so much for creating a product that can help those of us with arthritis to be and stay active.
SOLE
Sarah Clegg
---
Live in these, litterally
I found this shoe about 2 years ago when they went on sale at a local Walk/Run Store....ooooh and they are the best ever! I have rheumatoid arthritis as well as plantar fasciitis; needing a metatarsal support pad....I think they cover it. I wear them around house in winter as slippers, actually have hard time walking without them as they support my feet correctly, and wear them pretty much 24/7 in the summer as the tan lines on my feet shows...lol
SOLE
Cynthia Mone
---
Foot And Knee Problems??
I run 5 miles a day and after many years of doing this I began having extreme foot pain and knee pain so bad that it stopped me from running. The Dr. diagnosed me with plantar fasciitis and arthritis in my knees. He said my feet would heal by itself in due time but to stay off my feet, but I need to learn to live with the pain in my knees. I did for a while but it didn't improve at all. I finally tried these foot beds and in under a week both problems disappeared completely. I will never wear shoes without them again. I Love them. Thank you so much for making these.
SOLE
Susan Herdman
---
Bravo!
My physical therapist recommended these Sole footbeds while treating me for arthritis in my knees. He noted that I have high arches, and felt that these inserts might help with my foot pain as well as my knee pain. I was very skeptical as I had been fitted for custom orthotics by a podiatrist several years ago, and those inserts only added pain to the balls of my feet, for a cost of $300! But I tried these Sole inserts anyway. Unbelievable! The relief was so immediate, and has continued on. We just took a three week trip, and spent much time walking in New York City. Unforgiving pavement no problem. I am recommending Sole footbeds to my two children who are runners and to my sister who also has foot and knee pain. Very grateful, Sue from Santa Fe
SOLE
Joni
---
I just love the sandals
I have rhumetoid arthritis. My feet are sore most of the time. I have a very hard time walking in shoes. I noticed that my arch in my foot was falling. I need support. My doctor told me about your company. So I phoned and was so pleased with the help I got over the phone. The girl I spoke to was so helpful and very nice. I just love the sandals. I can walk quite well and will definately buy some insoles for my shoes. Thank you so very much for the wonderul service and great sandals. I have told many people about your company.
SOLE
Adam Elliosn
---
Great investment
I was in so much pain while training for a marathon that I went to a podiatrist. He fitted me with stiff, custom orthotics to manage arthritis in my foot and told me not to run again. When I quizzed him about exercise, he told me that if an exercise did not cause discomfort, I was free to pursue it. Thus emboldened, I decided to see whether Sole inserts for my moderate-support running shoes would let me continue running. They were a breeze to mold, are far more comfortable than the flimsy inserts that came with the shoes, and--woo hoo!--I can run again without pain. I won't push it, no more than 6-7 miles max, but but being able to continue to indulge in my 40+ year obsession with running is a great gift. I just bought two more pairs for other shoes. Great product!
SOLE
Marsha Voight
---
Thank you so much for this product
I purchased a pair of the heatable soles yesterday on the advice of my orthopedic surgeon. Here is some background about me. I have worked in a factory for 30 years. My feet are shot!! I have arthritis in both feet and ankles. I have fallen arches so badly that I have had to have foot fusion on the right foot. I now have a 3 inch screw from my heel to my ankle. I have had joint replacement on the great toe of the left foot. I also have had polio as a child. I have lived with foot pain for over 35 years....until NOW! I worked all day today and I have NO PAIN in my right foot at all. My left one is sore because I had surgery just four weeks ago. This is a real miracle for me. I have been thanking God all day for these soles. You may think I am exaggerating but you have no idea how much pain I have been in until now. I went to the store and bought a second pair right after work!!! Thank you so much for this product. I have told all my co-workers that have foot pain about these soles.