SOLE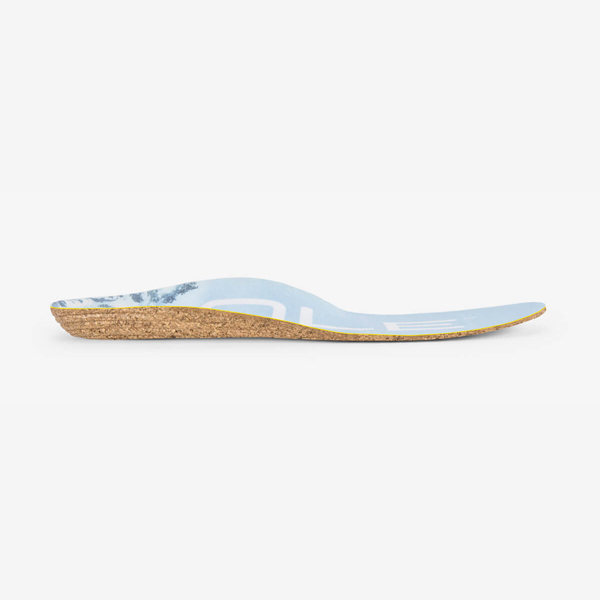 Desiree Sherman
---
Best Footbeds ever!
I've been wearing these for a month after noticing my ankle was supinating. This was causing numbness and unsteady gait. These insoles have replaced the insoles in work and casual shoes. They are a great thickness! Love them! True to size in sneakers but had to size down for casual shoes.
SOLE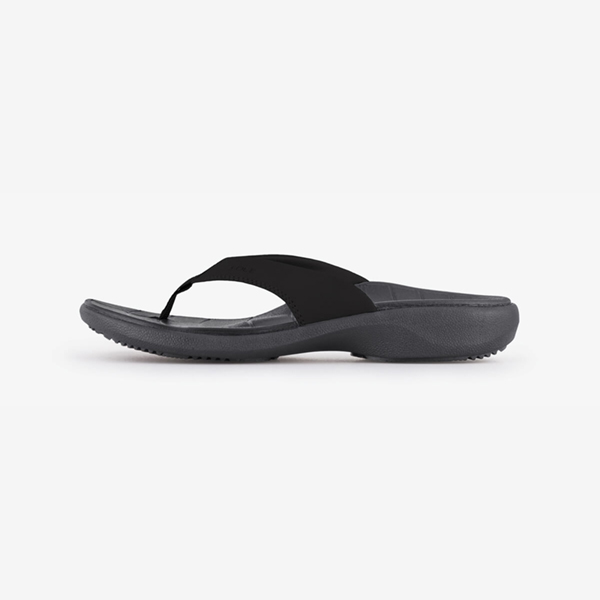 Karen Stukes
---
Worth considering
I use SOLE footbeds for stability due to supination. My downfall was that I could not wear my favorite flip flops (with support and met pad) for my "non running shoe" times because they did not support my heel enough for the supination. I emailed SOLE to ask if they had a recommendation. The Catalina Flip was suggested since it has a deeper heel cup which, in theory, would support my supination roll. It does help, and is better than my other flip flops, but I would give it a 7/10 for stability. Now...I am a realist...I understand I am asking for support in a shoe that has no sides, so nothing will be perfect. I can wear them most of the day, for one day, then need to wear shoes with my SOLE stability footbeds the next, but it is a start! Better than no flips at all for FL days! I also use them when I go to my outdoor shower, and I LOVE that they are not slick when wet! I would likely buy them again, but would consider also trying other flips that running stores offer, just to see if anything else may provide a bit more stability. Without stability being an issue, I would highly recommend the Catalina, and I love the SOLE company and everything it represents!
SOLE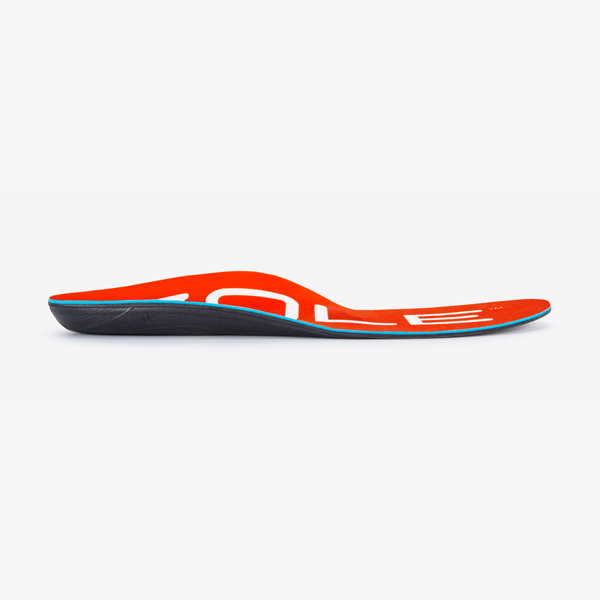 Karen Stukes
---
Would buy again
Love the support the Active Medium with Met Pad provides. I was having supination stability problems causing Achilles Tendinitis that I fought for over a year with a sleep boot, braces, less activity and more rest. Nothing helped. These took a few weeks to allow my alignment to correct and the tenderness to go away, but it is GONE! If I wear shoes for a few days without the insoles I notice a difference. I am hooked!
SOLE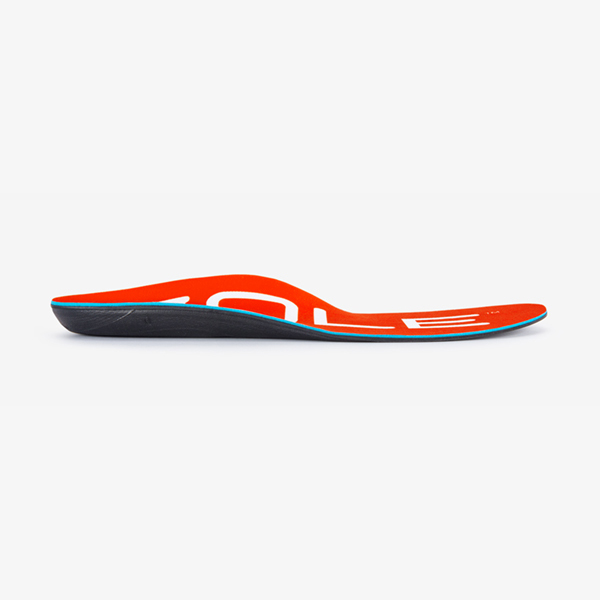 aryn j roth
---
color of sole
Just looking inside my shoe to see the flash of red is fun. And the custom (heat-) molded sole works wonders in multiple shoes. This 'find' could have saved me from months of foot discomfort due to supination. The few times I have forgotten to insert the sole into the shoes I'm wearing, by the end of a couple of hours I'm not comfortable. I've worn the soles 2 months and counting. Too many choices: several price and material options concerned me at first, but were easily narrowed down with the SOLE online personal quiz. Glad I finally found the right shoe soles to make walking comfortable.
SOLE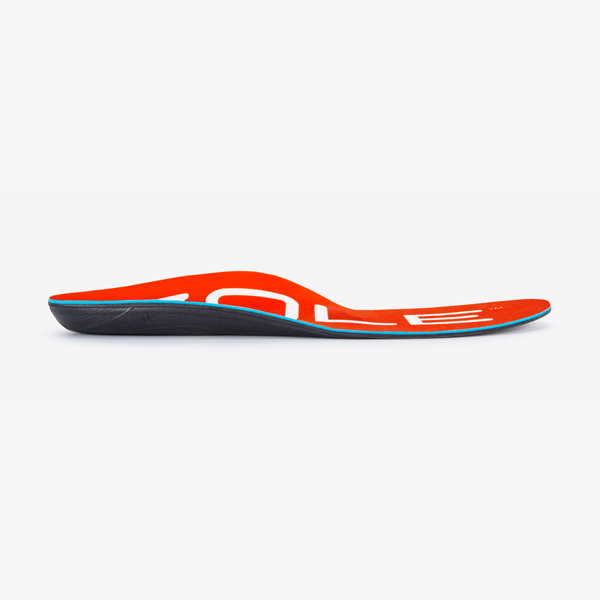 Joel Miller
---
Better than custom insoles
Due to an old injury I supinate on my left foot. I've tried all kinds of insole products from custom to store bought. With out a doubt, SOLE has been the best insole for the money, hands down. My first purchase was for my walking shoes but I'm going to purchase a pair of the thinner insoles for my athletic shoes, which have a tighter fit. Give them a couple of days to mold to your feet - you won't be disappointed!
SOLE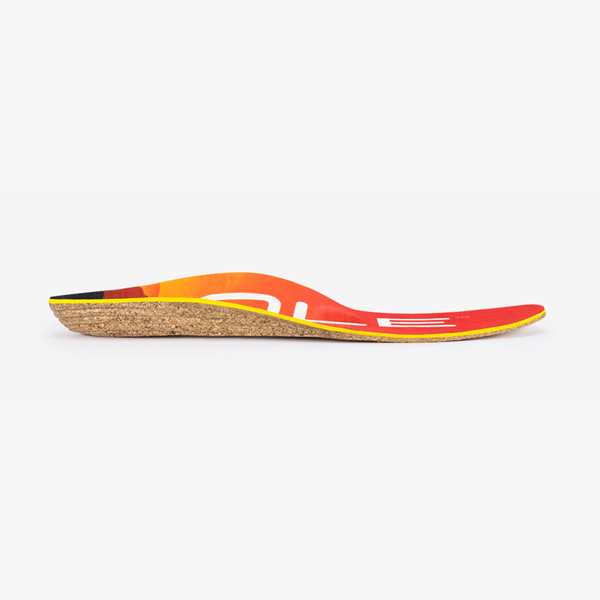 Luanne Nosko
---
SOLE is number one
SOLE has delivered where others have failed. I have had foot issues for most of my life. One of my major problems is supination. Most insoles address overpronation. SOLE takes care of both. I have been using Performance Medium with Met pad (cork) for about 6 weeks. The medium works great in a pair of shoes I have that are very roomy. I then ordered 2 more pair in the Thin Performance for shoes where I needed a little more toe wiggle. My balance has improved and the achilles heel pain in my right foot is gone. I only wish I had discovered SOLE insoles years ago.
SOLE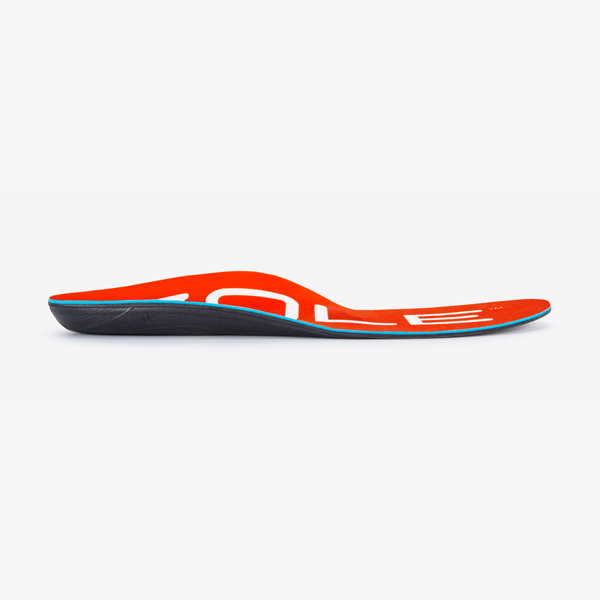 Scott Sakatch
---
Incredible
I've suffered from hip pain and tarsal tunnel syndrome for years. Then I read about supination, which is walking on the outside of your foot. I realized I did that and looked up ways to correct it. SOLE's website came up and I ordered what was recommended. After just TWO DAYS my hip pain had receded to the point where I barely noticed it. I also found that my tarsal tunnel syndrome symptoms (caused by nerve compression in the ankles) were drastically reduced. When I took off my shoes and socks to go to bed, I was amazed that I could actually feel the texture of the carpet under my feet for the first time in years. AFTER TWO DAYS! I immediately ordered a second pair. It's rare that I've been so satisfied with a product, especially one ordered online. THANK YOU SOLE!!!
SOLE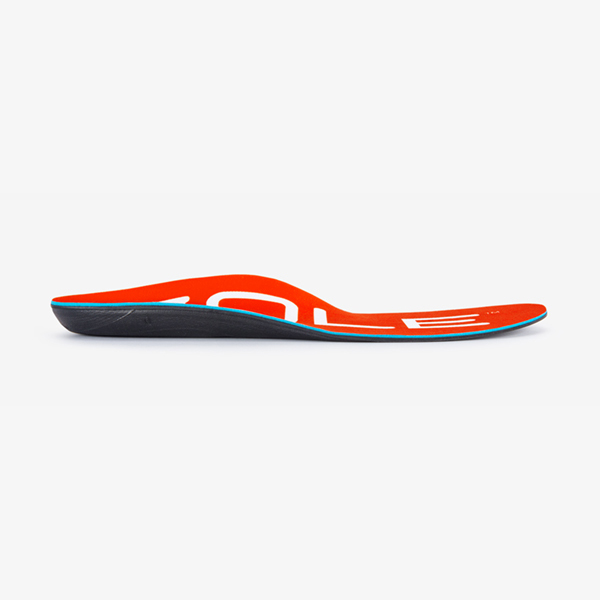 Amiththan sebarajah
---
10 thousand kms and counting
Stumbled onto the Signature DK responses 8 years ago at the early stages of my appalachian trail thru hike. I had undergone an achilles tendon surgery and was quite nervous about my foot. Tried these on in North Carolina, fell in love with them, and walked the rest of the 4 million plus footsteps to the finish line, 2000 +miles later. I've now hiked well over 10 thousand + kms world wide since and every one of those footsteps have been with the support of SOLE foodbeds. I have size 9 wide feet that pronates on one feet and supinates on other due to my injury. To make it more interesting, one foot is slightly smaller and flatter in arch than the other. These footbeds are so perfect as they custom mold to my feet which changes in width throughout the course of a lengthy thru hike. The Performance Wide and Active Mediums work really well for me. I can't wait to test them out tree planting this summer in a totally different environment and footwear conditions.
SOLE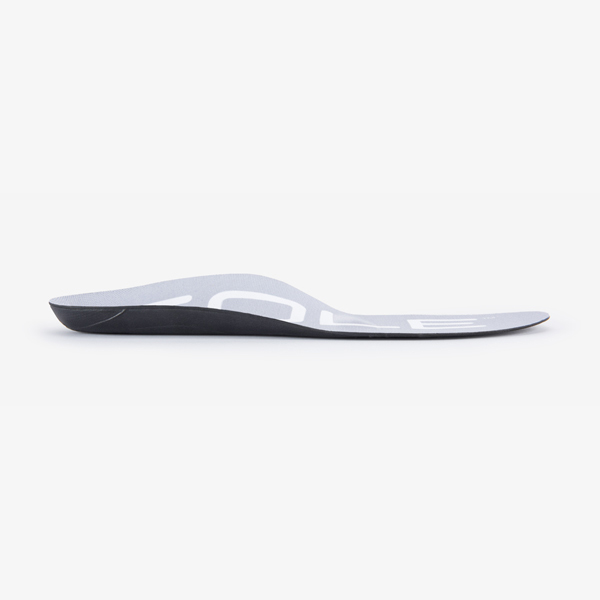 Emma Rose Patrick
---
Joint pain went from a 7 to a 1
I've had lower extremity joint pain for years (I'm only 19), including patellofemoral syndrome and foot supination. Putting these in my work shoes has changed the game for me, truly: I noticed an immediate difference and my pain has subsided in the two months that I've been wearing the inserts. I chose to let the inserts mold to my feet over a few days and they worked perfectly. They give the shoe more of a firm footbed, which I like. 100% would recommend and would buy again.
SOLE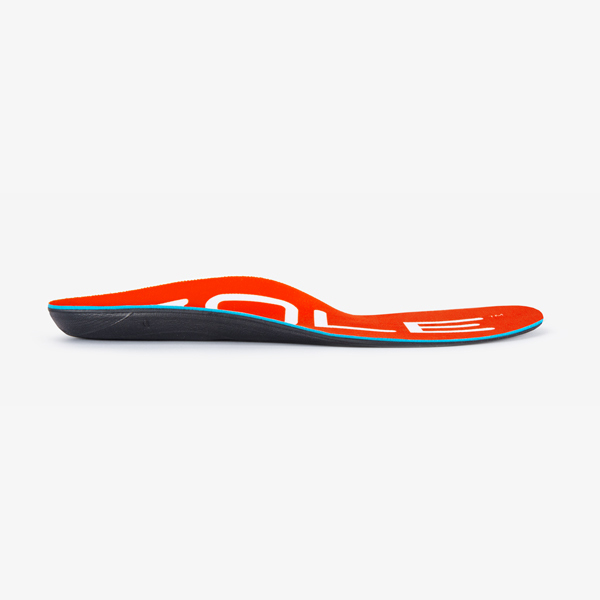 Kathryn Taylor
---
They helped!
I am a supinator and running and walking has become painful due to improper alignment. I wear wide toe shoes and have even tried custom orthotics. I have been wearing these for 30 days (and stretching somewhat more) and it is making a significant difference. I am buying a second pair for my second pair of running shoes.
SOLE
Michael Sulja
---
My wife loves them!
My wife needs slippers and after being diagnosed with supination, it was hard to find a good slide slipper that is orthopedic in some fashion. She's been wearing them for about 2 months and no complaints so far. They are a bit pricey but considering you're on your feet a lot of the day, pay the price for good feet health.
SOLE
Jon
---
Great Insoles
I have high arches (supination) and constantly suffer from shin splints and plantar fasciitis. I've had to wear custom insoles since I was a teenager and over the years, I've spent a lot of money on over the counter ones and even custom made insoles from the podiatrists. Even my doctor recommends that I stop doing high impact exercises such as running, which I enjoy. I stumbled upon SOLE a few weeks ago and thought I would give them a try. These insoles provide excellent arch support. My feet don't hurt nor ache after walking and running. They're as good as my custom insoles which cost around $300-$500. I also like that they're heat moldable. Overall, very happy with the product and will buy a few more for my other shoes.
SOLE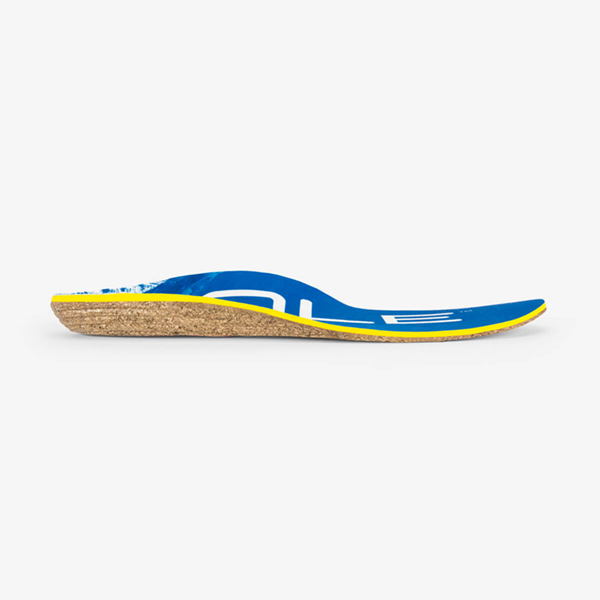 Lisa Martz
---
Heaven Sent!
I am a busy ICU nurse with a devilish combination of very high arches and supination. Add a tailor bunion into the mix and now I need to wear wide shoes. Finding wide shoes for work isn't difficult, but finding them with high arches, a deep heel cup and plenty of padding is. The Performance Thick Inserts have been a godsend. No more aching feet at the end of an on-my-feet-all-night crazy shift. I just received my second pair in the mail. I can't wait to heat mold them! Ahhhhhhh....