Spring in full BLOOM: sustainable sandals from SOLE
Check out our 2019 sandal line, complete with eco-friendly Bloom Algae Foam
Get back in your comfort zone.
At SOLE we say everyone deserves a summer in comfort., not matter their particular preferences. We're bringing you flips and slides that are as good for your feet as ever, in a broader selection of styles and materials, with something for every taste and purpose. We've refreshed your old favorites and brought in a low-profile platform that's beach-chic enough to turn heads from Baja to Barbados. We also now make all our flips from sustainable materials thanks to the addition of Bloom Algae Foam. While some things have changed, one essential element will always stay the same: we know you came here for unbeatable comfort, and we'll make sure you get it in every SOLE product, always.
(Wondering what's happened to our recycled cork flips? Don't worry, we've got a selection of styles in an improved, more flexible, more durable cork formula, coming soon.)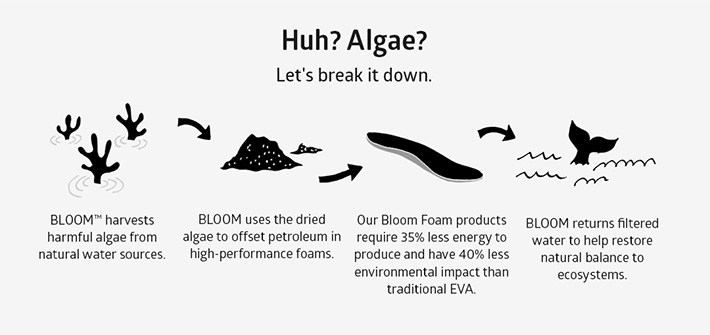 Wait does that say algae foam?
Yes it does, thanks for noticing. So what's the deal here? The built-in footbeds of all our EVA sandals are made from a high-performance foam that uses algae biomass to displace the petroleum required in its production. Algae is one of the fastest growing organisms on earth, and in many places it grows out of control, throwing natural ecosystems out of balance.
BLOOM harvests that algae, dries it out and uses it to make a foam that has 40% less environmental impact, and takes 35% less energy to produce than regular purely petroleum-based equivalents. The best part? You still get a sandal that will mold to your feet over time for that customized fit loyal customers know and love, but you get it with a smaller environmental footprint.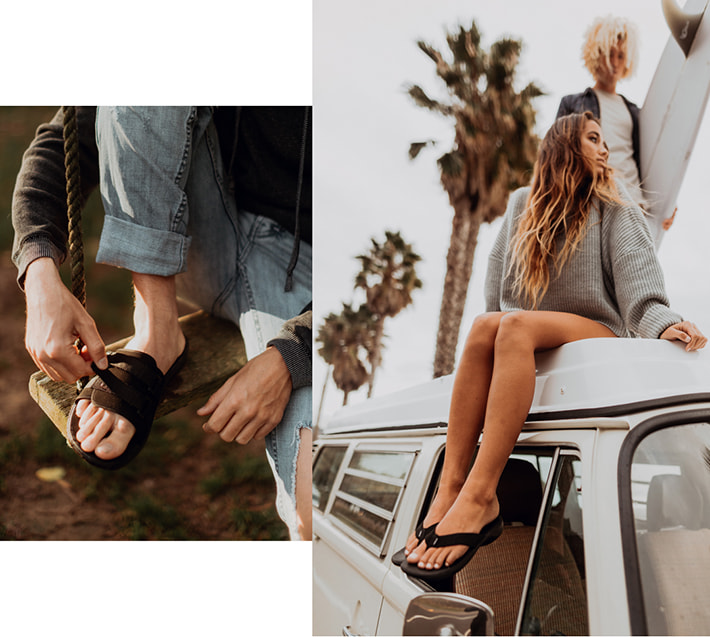 Your favorites, refreshed.
If it ain't broke, don't fix it, they say. Well what if it still works perfectly, but it's a little rusty and could do with a new coat of paint? Then don't be lazy, we say. Take care of the things you love. That's what we've done with the fan-favorite Sport Flips and Sport Slides.
Die-hard Sport Flip fans will love the new Catalina Sport Flips and Del Mar Sport Flips. The same industry-leading orthopedic support in a two-part platform, with cleaner styling and new straps. The Catalina boasts a water-friendly synthetic nubuck that's closest to the real deal original Sport Flip, while the Del Mar has our new engineered flex-knit, designed to flex with your foot for the perfect fit.
If you've loved summers in our oh-so-comfy supportive Sport Slides, we've got a treat for you too. This season you can choose between the Mendocino Sport Slide's adjustable velcro straps, and the Mateo Sport Slide's tight-woven knit upper. In either case you'll get security in every step.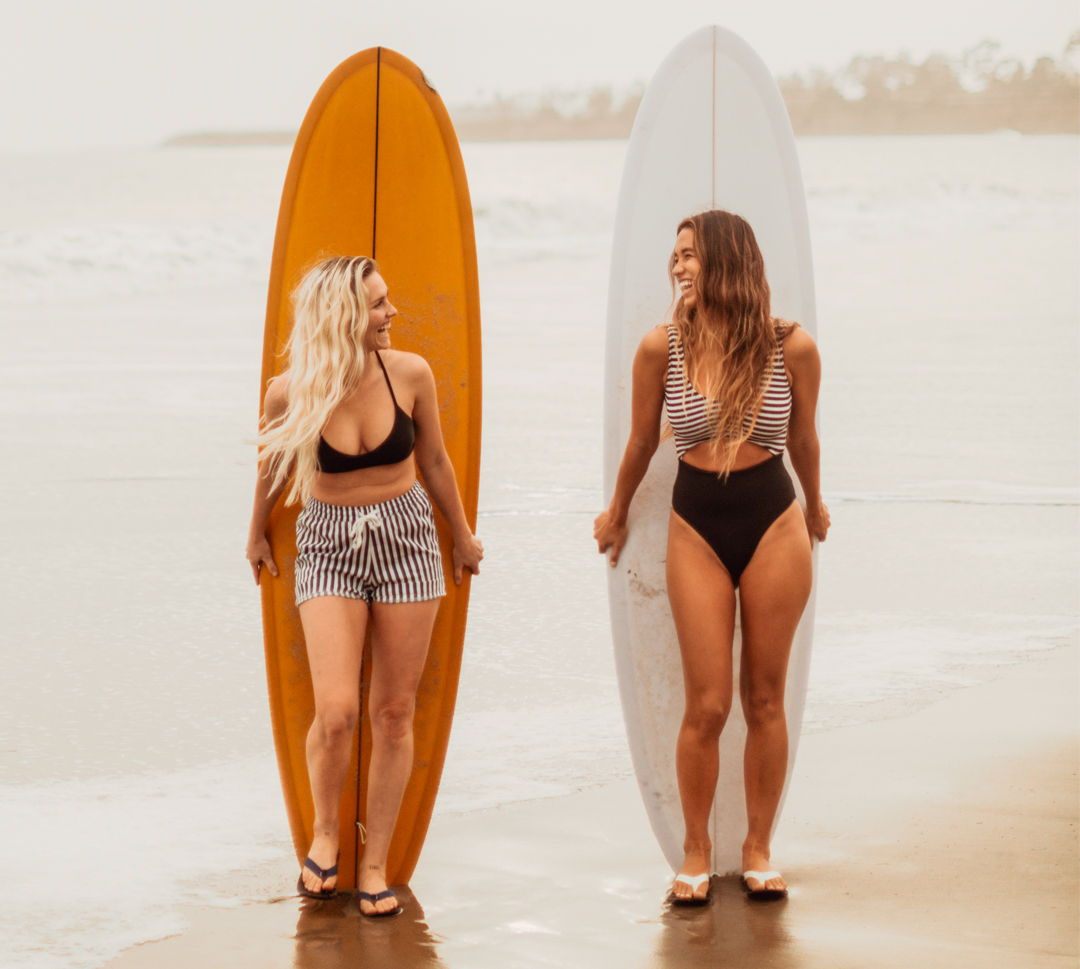 Comfortable never looked so cool.
This year we've taken our signature supportive shape and added it to a low-profile EVA platform so you can look as cool as anyone wearing flimsy Brazilian fashion statements without havaianing tired, sore feet at the end of the day. The SOLE signature shape comes standard, and while these flips' soft flex support might not quite match up to the orthopedic standard set by the Sport family, they'll still give you the most comfortable summer since you graduated from your stroller. Again, we've given a selection of strap materials so you can have your style in whichever style you like it. That's right, we're talking style on style here folks.
The Baja's strap is water-friendly synthetic leather for a luxe feel that dresses up and down.
The Balboa boasts webbed nylon for go-everywhere, do-everything practicality.
The Costa has engineered flex-knit straps for a casual-athletic complement to your active wear.