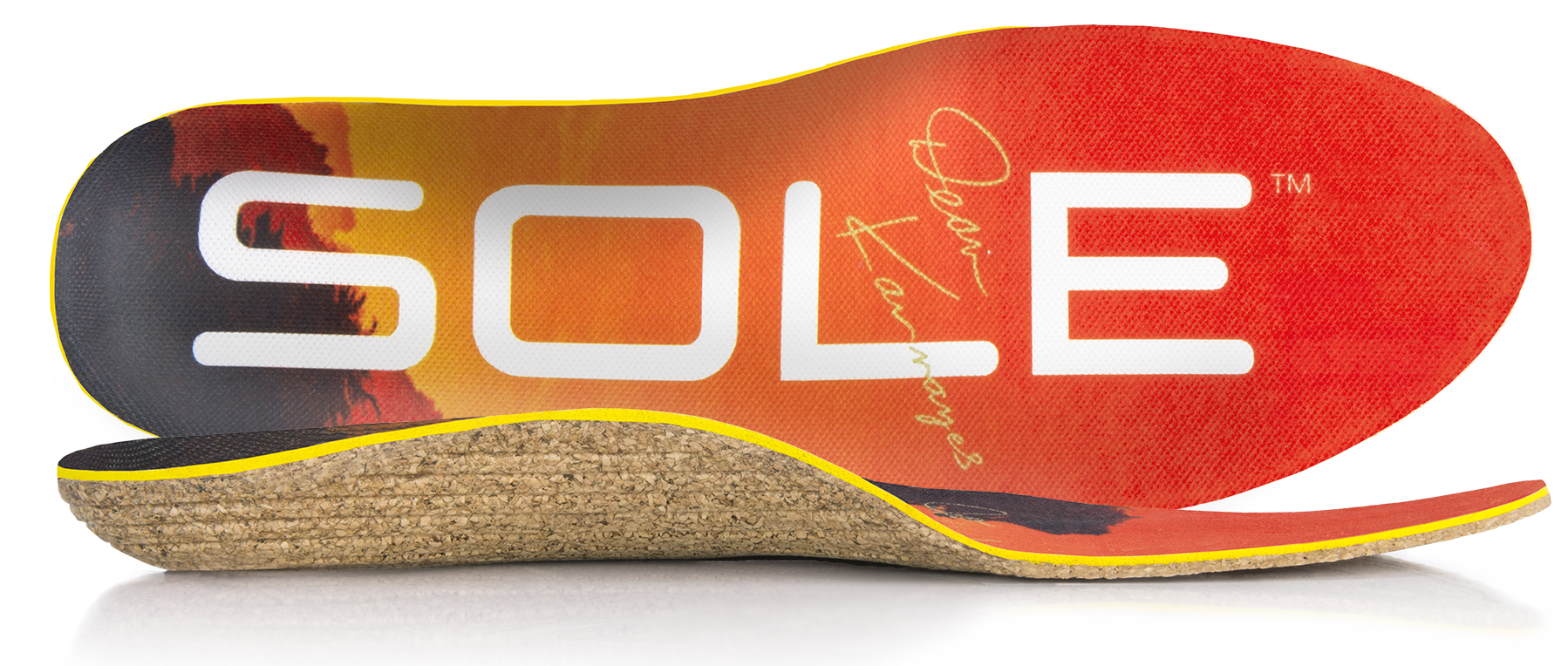 YOUR PATH TO
PAIN-FREE
The orthopedic shape and customization of SOLE's footbeds provide the neutralized alignment and industry-leading shock absorption you need to reduce back pain, prevent injury and put your best foot forward.
SHOP Men's
SHOP Women's
12 hours on my feet running around a very busy ER and no more back/foot pain. I've tried many pairs of insoles over the last 20+ years but these are by far the best. I was starting to get plantar fasciitis, bought these my feet stopped hurting. Then I noticed that my lower back wasn't hurting as much. Now I have no more back pain in part due to improved posture when standing. Being pain-free and able to work is worth every penny.
- user testimonial
SOLE footbeds are absolutely amazing! I have had 3 back surgeries in the past 5 years and my physical therapist recommended them. After healing from surgery, I bought these footbeds and since wearing them my back is staying strong.
- user testimonial
A year ago I had severe knee pains along with discomfort in my lower back. The job I worked for at the time required me to be on my feet a lot. So eventually I visited an Orthopedic Specialist for physical therapy and the Specialist recommended these insoles for both work and leisure. Since then the pain has gotten a lot less severe, I'm also not standing as much at work anymore. The arch and heel of my feet have acclimated to the sole. So overall I'm impressed, I think anyone who might be experiencing any sort of back, knee or feet pain should give them a try.
- user testimonial
I'm currently a proud member of the armed forces and in the army I spend a lot of my time on my feet. SOLE inserts give added comfort to combat boots and make taking care of my feet so much easier. My feet and knees and back are much more supported now, I will never use any insert again except SOLE. I have recommended SOLE to my friends and and other soldiers as well, my wife even bought a couple of pair and instantly loved them. Thanks for a wonderful product and keep up the great work.
- user testimonial
NEUTRALIZED ALIGNMENT
SOLE footbeds optimize the natural motion of feet and ankles by equalizing pressure distribution for better balance and alignment. Our deep heel cups encourage the heel's natural cushioning and neutralize alignment by preventing lateral movement.
INJURY PREVENTION
Without proper support and alignment, feet can become quickly fatigued, causing overuse injuries and weakening of the arch, leading to painful orthopedic issues. SOLE's award-winning footbeds protect your feet while providing the unique support you need.
ACCOMMODATIVE
ARCH SUPPORT
SOLE's orthopedic shape provides accommodative support for the entire foot. This support allows the foot to move naturally while preventing the weakening and collapse of the arch.
HEAT/WEAR MOLDABLE CUSTOMIZATION
SOLE's heat moldable orthopedic bases adapt to your feet affording you custom comfort that is tailored to your feet without compromising the orthopedic shape. Your feet aren't flat, why should your insoles be?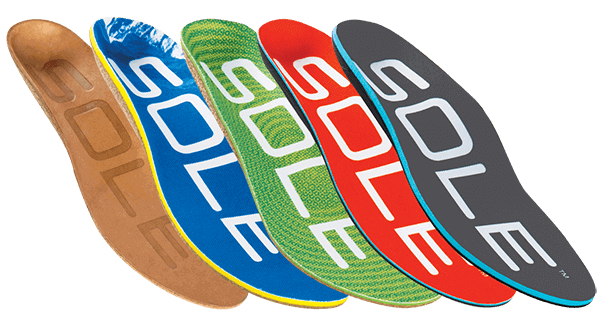 Customers' feet better after wearing SOLE.
Customers recommend SOLE to a friend.
Customers purchase SOLE again in the future.
SOLE Footbeds are the most effective over-the-counter insole available and are trusted by millions all over the world. Our products are long lasting, have high customer satisfaction and are easy on the environment. Through pain relief, the perfect customizable fit and sustainable style, we'll change the way you feel about your feet.
TRY RISK FREE
We not only stand behind the quality and performance of every footbed but also the personal satisfaction of our customers.
SOLE footbeds are accepted by the American Podiatric Medical Association.
Clinically proven to reduce plantar fascia strain by one third.
Select styles feature Polygiene® odor control technology.