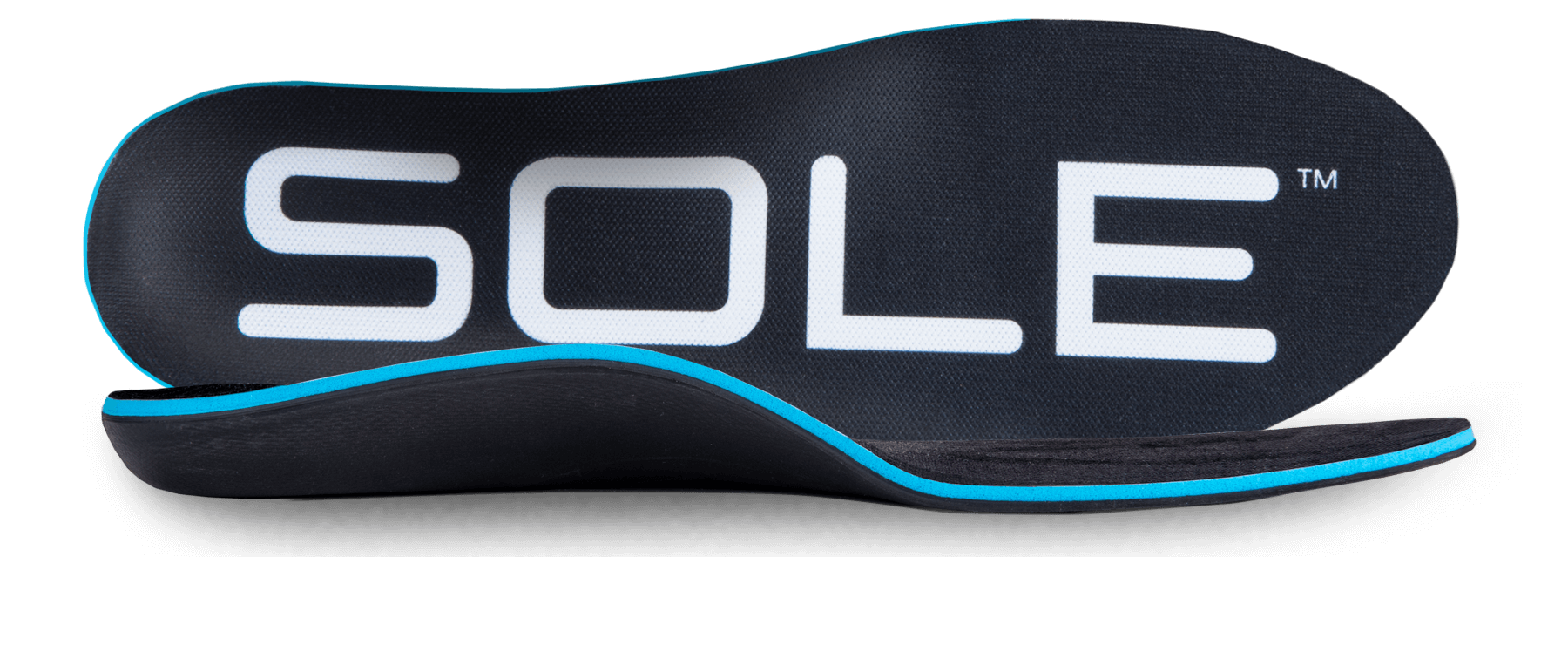 YOUR PATH TO
PAIN-FREE
The orthopedic shape and customization of SOLE's footbeds provide the neutralized alignment and industry-leading shock absorption you need to reduce pain, prevent injury and put your best foot forward.
SHOP Men's
SHOP Women's
I first purchased these for my snowboarding boots as the outside of my ankle had too much pressure in my boots. After I put in the footbeds, that pain went away almost entirely.
- user testimonial
I have high arches and have suffered from heal spurs before. My prescription orthotics were starting wear and began hurting my feet. I was looking for a less expensive alternative and stumbled upon your website after reading an article on running. I am extremely pleased with your products and the difference it has made in my workouts. I will be a customer for life. Thanks!!!
- user testimonial
I have had problems with my high arches for many years now, with very tired feet after running and walking in general. Having had custom made orthotics over the years and not really addressing my problem I was somewhat skeptical trying the Active Medium, but I was very impressed after following the instructions. I am now feeling the overall benefit and they have improved my gait as noticed when I train. I will definitely purchase another pair shortly.
- user testimonial
They work fantastic. I am a distance runner who is training for Boston. I also am 5' 9" and 200 lbs. I have a lot of strain on my arches. Before I started using the SOLE footbeds I had problems with plantar fasciitis in my left arch. Since I put the footbeds in I have had no problems what so ever. I am averaging about 40-50 miles per week in them. I did a 22 mile training run yesterday without any problems. I love your product and would highly recommend them to anyone.
- user testimonial
NEUTRALIZED ALIGNMENT
SOLE footbeds optimize the natural motion of feet and ankles by equalizing pressure distribution for better balance and alignment. Our deep heel cups encourage the heel's natural cushioning and neutralize alignment by preventing lateral movement.
INJURY PREVENTION
Without proper support and alignment, feet can become quickly fatigued, causing overuse injuries and weakening of the arch, leading to painful orthopedic issues. SOLE's award-winning footbeds protect your feet while providing the unique support you need.
ACCOMMODATIVE
ARCH SUPPORT
SOLE's orthopedic shape provides accommodative support for the entire foot. This support allows the foot to move naturally while preventing the weakening and collapse of the arch.
HEAT/WEAR MOLDABLE CUSTOMIZATION
SOLE's heat moldable orthopedic bases adapt to your feet affording you custom comfort that is tailored to your feet without compromising the orthopedic shape. Your feet aren't flat, why should your insoles be?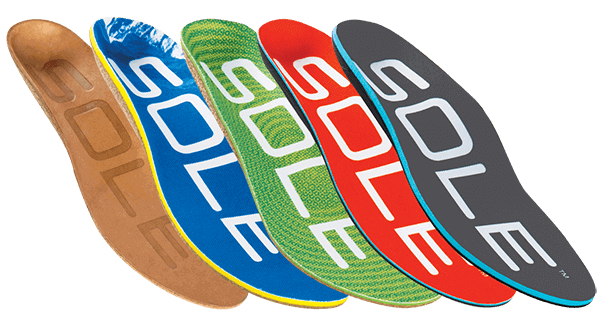 Customers' feet better after wearing SOLE.
Customers recommend SOLE to a friend.
Customers purchase SOLE again in the future.
SOLE Footbeds are the most effective over-the-counter insole available and are trusted by millions all over the world. Our products are long lasting, have high customer satisfaction and are easy on the environment. Through pain relief, the perfect customizable fit and sustainable style, we'll change the way you feel about your feet.
TRY RISK FREE
We not only stand behind the quality and performance of every footbed but also the personal satisfaction of our customers.
SOLE footbeds are accepted by the American Podiatric Medical Association.
Clinically proven to reduce plantar fascia strain by one third.
Select styles feature Polygiene® odor control technology.