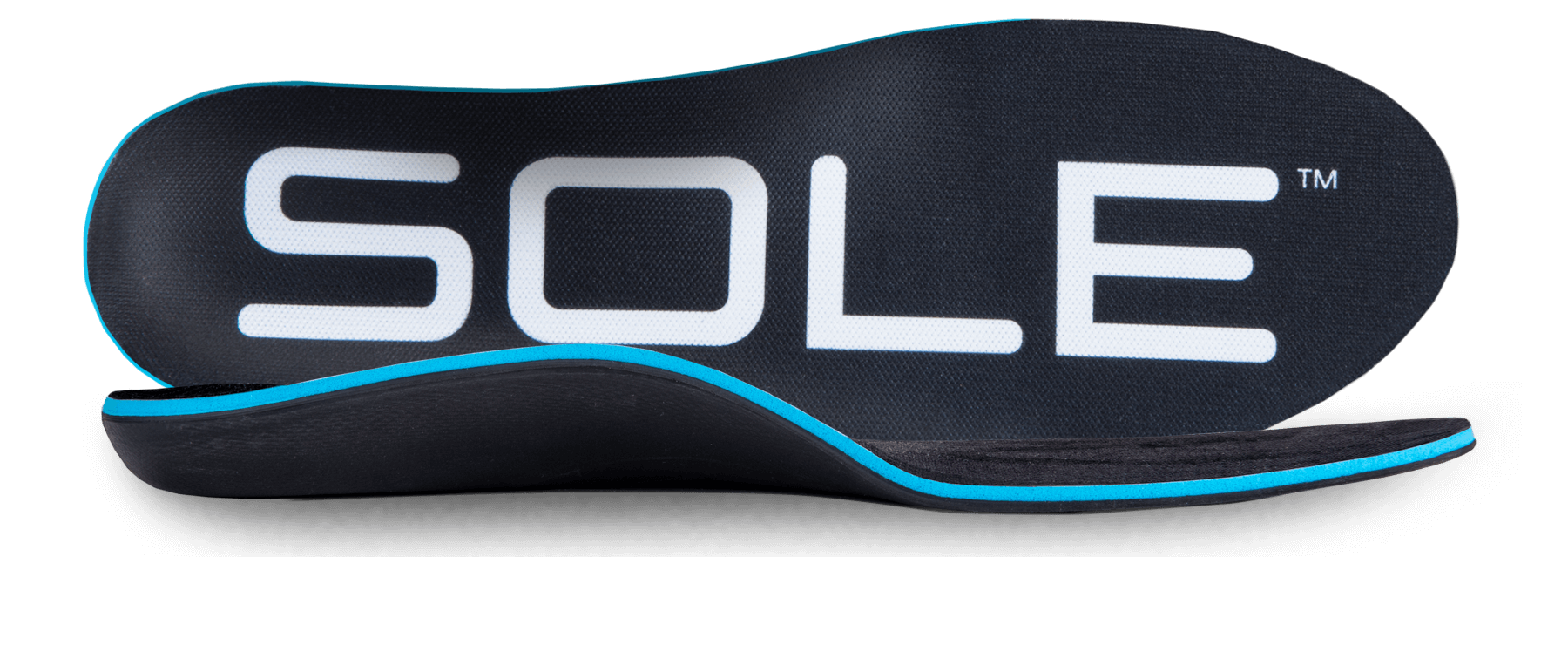 YOUR PATH TO
PAIN-FREE
The orthopedic shape and personalization of SOLE's footbeds prevent lateral movement and provide the neutralized alignment and stability you need to prevent injury and get back on your feet.
SHOP Men's
SHOP Women's
I have had runner's knee for many years and my feet overpronate. Physio and strengthening my quads gave varying degrees of success. My sports physician suggested insoles and the athletic supplies store suggested these. I've now been using the insoles for a couple months and my knees feel so much better. I thought I had to give up running but I've increased my mileage to train for the half-marathon and my knees actually hurt less.
- user testimonial
I have really extreme overpronation and low arches and live a very active lifestyle. I play tennis and football for my college and for the last two years every practice and game has been a nightmare. I get really bad shin splints and for as long as I can remember Ive had to take 4 or 5 ibuprofen just to make it through practice and even then I was in pain. I tried these footbeds over my medical orthodics and miraculously have no pain almost instantly! These things are great and have me saying goodbye to the podiatrist and looking forward to practice!
- user testimonial
I have had a pair of these for my hiking boots for quite a while. They eventually wore out so I decided to get new insoles. I have very low arches and my feet get sore easily. Well, I tried out some of those Superfeet deals and they didn't even come close to these heat form ones. These insoles doubled the mileage I am capable of in a day. Just ordered my second pair.
- user testimonial
I have tried other insoles and none have been as comfortable as these! Don't waste your money on any other footbeds, these are the BEST on the market and their customer service is second to none!! Since wearing these my plantar foot pain and knee problems have gone away. I even bought a pair of soft house mocassins and put a pair of insoles in them to wear when working in the kitchen or doing housework and now I can work for hours with no pain on hard surfaces. I do not bake them in the oven because they feel better brand new and they will form to your foot after a week.
- user testimonial
NEUTRALIZED ALIGNMENT
SOLE footbeds optimize the natural motion of feet and ankles by equalizing pressure distribution for better balance and alignment. Our deep heel cups encourage the heel's natural cushioning and neutralize alignment by preventing lateral movement.
INJURY PREVENTION
Without proper support and alignment, feet can become quickly fatigued, causing overuse injuries and weakening of the arch, leading to painful orthopedic issues. SOLE's award-winning footbeds protect your feet while providing the unique support you need.
ACCOMMODATIVE
ARCH SUPPORT
SOLE's orthopedic shape provides accommodative support for the entire foot. This support allows the foot to move naturally while preventing the weakening and collapse of the arch.
HEAT/WEAR MOLDABLE CUSTOMIZATION
SOLE's heat moldable orthopedic bases adapt to your feet affording you custom comfort that is tailored to your feet without compromising the orthopedic shape. Your feet aren't flat, why should your insoles be?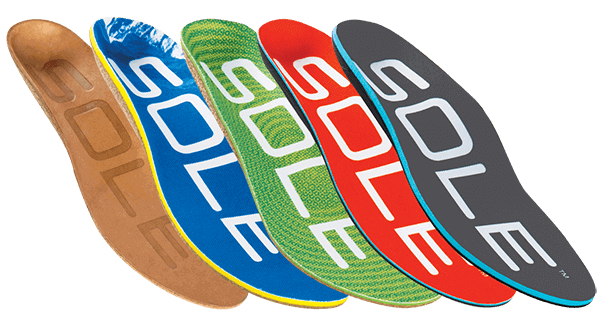 Customers' feet better after wearing SOLE.
Customers recommend SOLE to a friend.
Customers purchase SOLE again in the future.
SOLE Footbeds are the most effective over-the-counter insole available and are trusted by millions all over the world. Our products are long lasting, have high customer satisfaction and are easy on the environment. Through pain relief, the perfect customizable fit and sustainable style, we'll change the way you feel about your feet.
TRY RISK FREE
We not only stand behind the quality and performance of every footbed but also the personal satisfaction of our customers.
SOLE footbeds are accepted by the American Podiatric Medical Association.
Clinically proven to reduce plantar fascia strain by one third.
Select styles feature Polygiene® odor control technology.