Yoga Surf Skate Getaway with SOLE and ReCORK.
A no-frills weekend designed to bring together women who share a love of board sports, encourage them to get sandy, get to know each other, try new things and embrace the feeling of eternal youth. Sold? So were we. The Yoga Surf Skate Getaway is a 3 night getaway held at The Shortboard House in Strathmere NJ. You might call it a 'retreat' of sorts, as so many yoga gigs are named, only the word 'retreat' isn't right. It's not about removing yourself, or running away. Instead it's about getting stuck in. It's about 15 young women getting together, inspiring each other, challenging each other, learning from each other and having a good time.
There's no rigid schedule, but rather a loose plan for the weekend that allows everyone to go with the flow and have the most fun possible, as event organizer Dominique Klimek tells us, "The women that come don't want to be told what to do, but want to have options and do what sounds fun in the moment."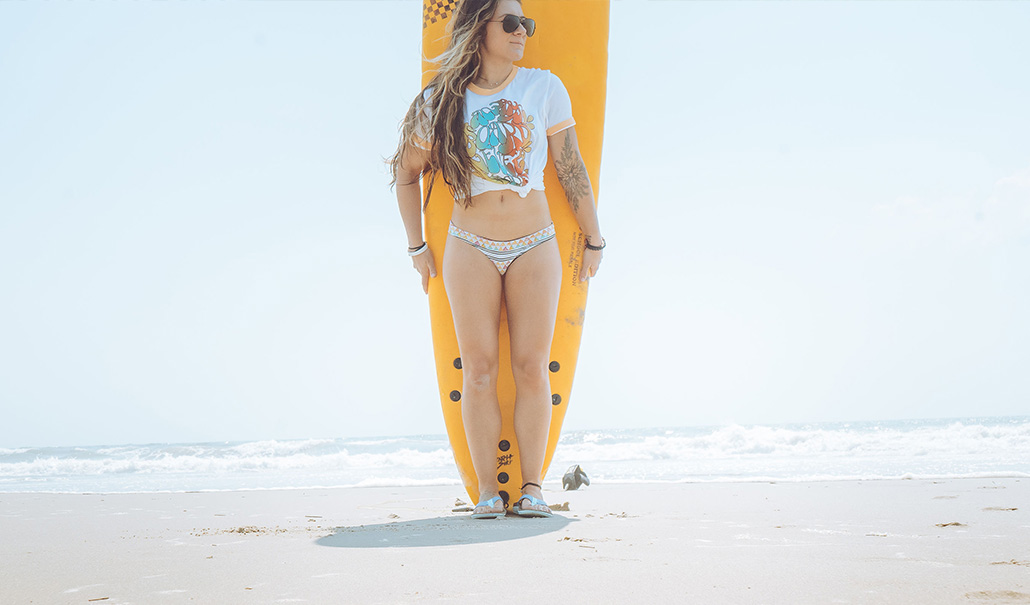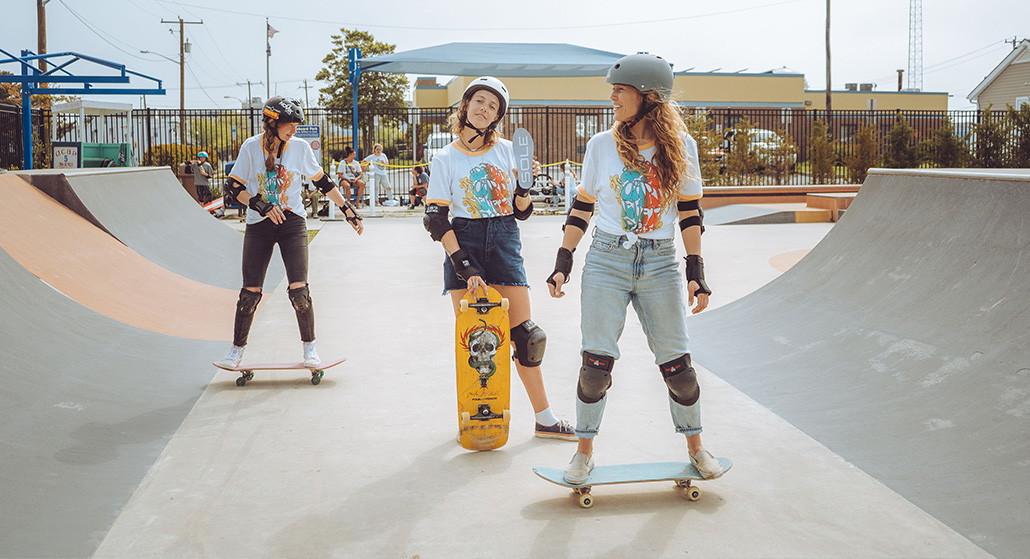 One thing that all participants can expect is the chance to dedicate plenty of time to yoga, surfing and skating. But why these three activities? Dominique summed it up beautifully for us: "I think yoga, surf and skate all fit together in such a beautiful way that really empowers women on all different levels. Skateboarding reminds us that it's okay to fall - that what matters is trying again. Having a group of girls behind you when skateboarding teaches us to support one another as well as to accept support and help from others. Surfing bonds us to the earth and reminds us to be respectful of nature. You can enter the water to surf on such a high after learning something new on a skateboard, and the ocean is the greatest ego-check. As strong as we feel, nature will always win and it's important to remember our boundaries. Yoga brings us back into ourselves. It allows us to check-in and ask the questions "how do I feel?" and "what do I need?"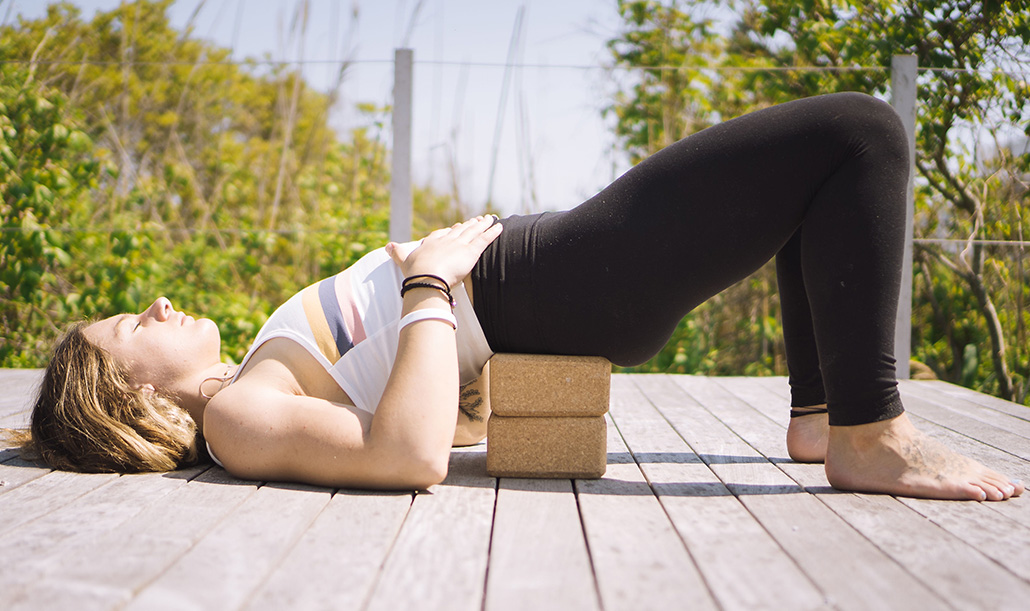 What these women don't need, it seems, is luxury or pampering. The Shortboard House is more of a surf shack than a resort, and many of the participants attend on what Dominique calls the 'slumber party style' basis, bringing their own bedding and pillows, ready to get to know each other in the shared space of the living room floor. "The YSS Getaway attracts a certain woman" says Dominique, "this is the woman that is going away to fall asleep exhausted, looking to get sandy and dirty, isn't afraid to get scraped or bruised and just wants to have fun with other women."
This spirit of community, mutual empowerment and good old-fashioned fun spoke to us at SOLE and ReCORK and we were delighted to sponsor the event with ReCORK 198* Blocks for use during the weekend's yoga sessions. We also provided each participant with a pair of Catalina Sport Flips, Del Mar Sport Flips, Laguna Flips or Santa Cruz Flips from our new summer line, as well as Active Thin footbeds to offer them support from the ground up in their skate shoes as they took on the skate park (pssst, you didn't hear it form us, but you can enter the code YSS10OFF at checkout for $10 off any of the products listed above on the SOLE webstore).
Interested in getting involved? Follow Yoga Surf Skate in Instagram to stay up to date, or reach out to Dominique to enquire about future getaways.