Putting a hurry on first harvest: halving the wait time for return on investments in cork, one drip at a time.
How cork giants Amorim are innovating ways to revolutionize the cork industry.
In the age of Bitcoin billionaires and legal cannabis it's not easy to convince someone to invest in a crop that will only offer financial yields in 25 years time. That's the challenge facing the great potential growth of the cork industry, but thanks to the innovation of cork giants Amorim, that's about to change.
Cork oak trees are, in many ways, an agricultural dream. They're hardy plants that can grow in relatively low-rainfall environments and can withstand a broad range of temperature fluctuations. They can be sustainably harvested for more than 250 years, and they produce a versatile material for which there is a steadily growing market (read more about the wonders of cork here). Cork oak forests are also remarkably resistant to fire, a threat that's becoming ever-more persistent and pressing as climate change makes long-standing agricultural strongholds increasingly hot and dry. So why aren't we seeing cork oaks being hurriedly planted all the way from San Diego to Seattle?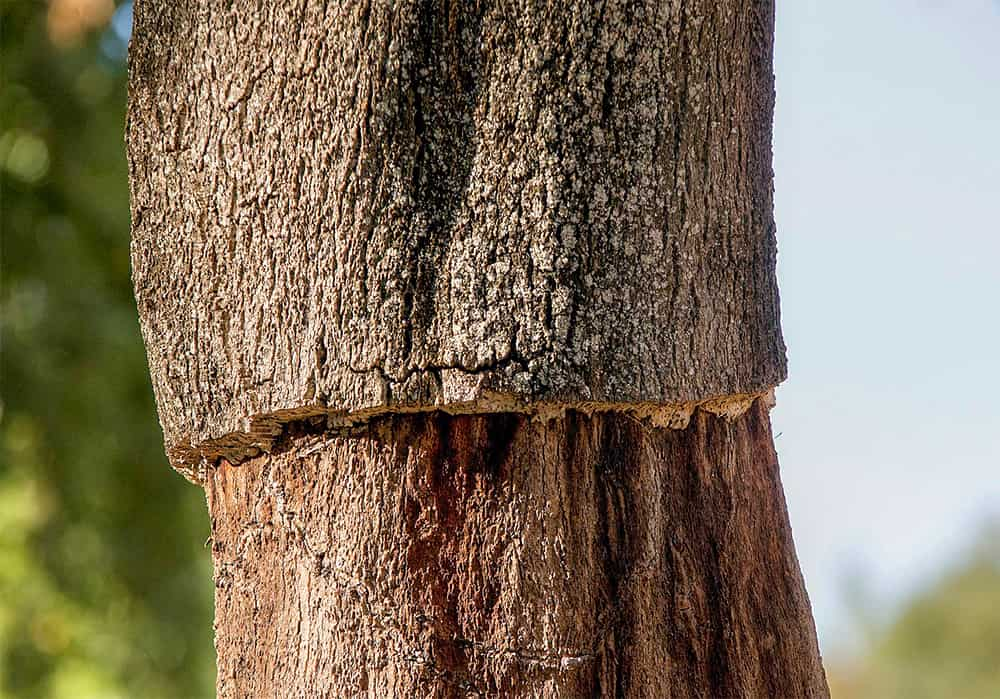 We dream of Californian vineyards lined with cork oaks, sucking carbon from the atmosphere and turning it into the bark that will become bottle-stoppers.
One barrier is that a cork oak must grow for 25 years before its bark can be harvested for the first time and a nine-year cycle of continual growth and harvest can begin. If you planted a cork oak on the day your child was born, that child would be out of college before the tree yielded it first harvest. That is, until now. World leaders in the cork industry, Amorim, have developed a way to halve the time it takes for a cork oak tree to reach its first harvest. According to company chairman Antonio Amorim, by using drip irrigation Amorim have reduced the time it takes to grow a tree to suitable size for its first harvest from 25 years to just eight years. Once it has been harvested, drip irrigation can stop, and the regular nine-year cycle of growth and harvest can continue.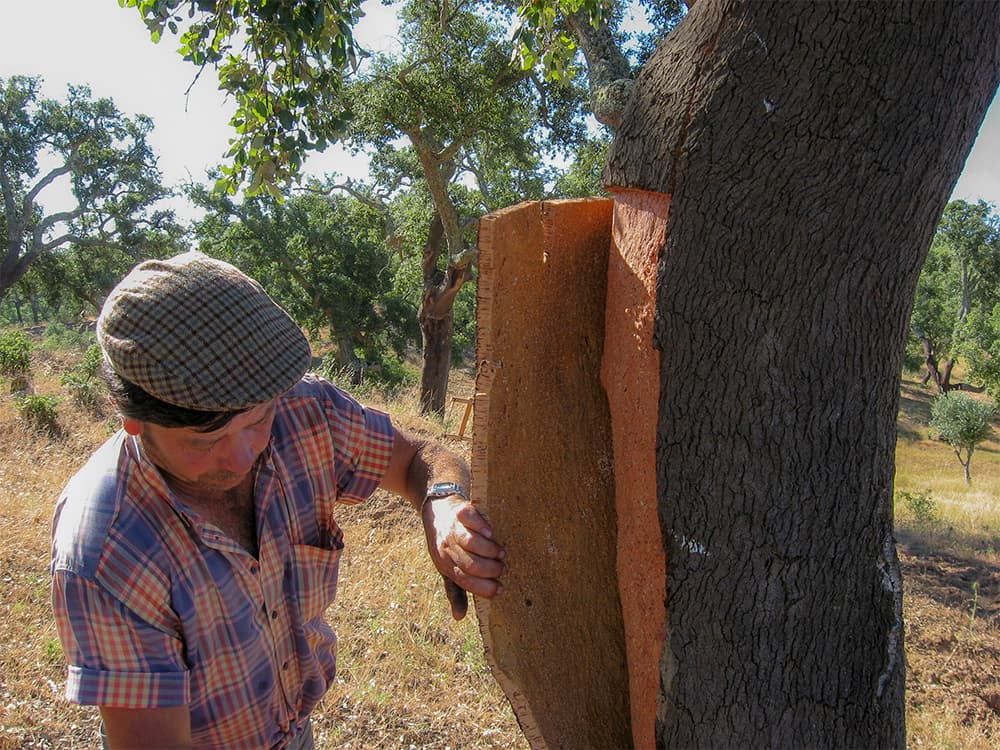 Not only will drip irrigating cut the waiting time until first harvest by more than a half, it will also allow for cork oak forests to be planted and cultivated in far higher densities than would otherwise be the case. While cork oaks traditionally grow at around 50 per hectare, Amorim's system allows for planting 250-300 trees per hectare. Thanks to this remarkable increase in potential productivity per unit area, Amorim aims to grow the cork industry in Portugal by an incredible 35% through the planting of just 7% more plantations, adding to the country's 700,000 ha of pre-existing cork forests.
At ReCORK we've long been preaching the sustainable virtues and versatility of cork. When we go to sleep at night, we dream of Californian vineyards lined with cork oaks, sucking carbon from the atmosphere and turning it into the bark that will become bottle-stoppers. We picture great swathes of cork forest, untouched by the fires that threaten so many livelihoods and homes. And we imagine all the things we could do with that cork, turning it into eco-friendly, beautiful alternatives to petroleum-based foams and plastics.
This information was originally published in an article by The Drinks Business.