Meet the man behind the #trashtag challenge: SOLE ambassador and conscious adventurer Steven Reinhold.
How an accidental littering turned into a global movement for good.
Aah the humble hash or pound sign. It's simple enough, like a game of tic tac toe in itallics, but attach it to the front of a word and all of a sudden it can give that word superpowers. The power to entertain, the power to unite, and sometimes, with the right word and the right actions behind it, the power to change the world for the better. You may have seen the viral #trashtag challenge that's been taking the internet by storm, with people around the world posting before and after pictures of themselves cleaning up trash. We were as stoked as anybody to see social media having a positive impact for our planet, and we were even more excited when we realized that the man behind the #trashtag was none other than our friend and ambassador Steven Reinhold. We got in touch to find out a bit more about how the whole movement came about.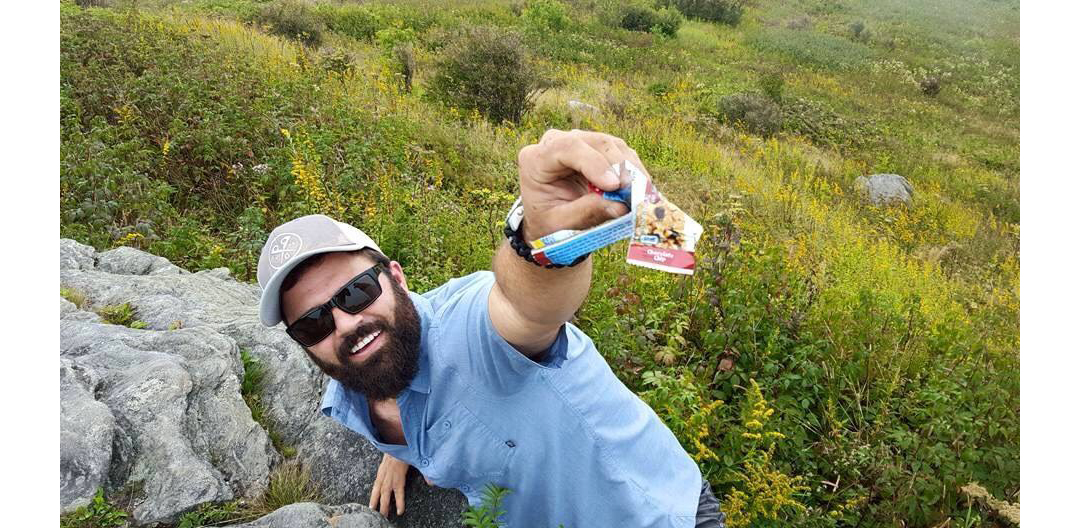 The Lightest Tread (TLT): First off, tell us what you do with your time when you're not picking up trash.
Steven Reinhold (SR): I like to consider myself an Adventure Philanthropist. Through my company, the Appalachian Adventure Company, I support a variety of outdoor companies and organizations. I've been an avid ambassador for Big City Mountaineers for years and I'm getting ready to help the All Hands and Hearts Organization rebuild a school in Nepal.
TLT: Tell us how the #trashtag idea started in the first place!
SR: This whole thing started in 2015 when my friend John Heyward and I were on a USA road trip. I had an inadvertent littering accident and vowed to pick up 100 pieces of trash to make up for the incident. As I traveled around picking up trash in different locations the idea for #trashtag was born. Then, UCO Gear, one of my outdoor sponsors, jumped in to help springboard the #trashtag project into existence at the 2015 Outdoor Retailer show.
TLT: Why trash in particular? There are many ills in the world that this kind of movement could tackle - what is it about cleaning up trash that appealed to you personally?
SR: I get outside, a lot. The striking juxtaposition of trash in beautiful landscapes was the driving force behind my cleanup effort. I hated putting in the effort of getting to a remote location and finding trash laying around. It completely ruined my experience so I decided to do something about it.
I hated putting in the effort of getting to a remote location and finding trash laying around. It completely ruined my experience so I decided to do something about it.
TLT: This is something you've been doing for years now. What was the tipping point for it suddenly going viral?
SR: The original target for the #trashtag project was the outdoor industry and we had great success at first. We saw 25k posts of #trashtag pick ups before things went viral. The beauty of the #trashtag is that through social media you are connected to nearly everyone on the planet. On one fortuitous day a man in Arizona reposted a picture of a man cleaning up trash in Algeria. He posted the right picture, at the right time, with the right keywords and all of a sudden people all over the world were cleaning up and posting their efforts with #trashtags. After all of the ridiculous challenges that have circulated the internet of late it was just the perfect time for a positive one to shift the paradigm.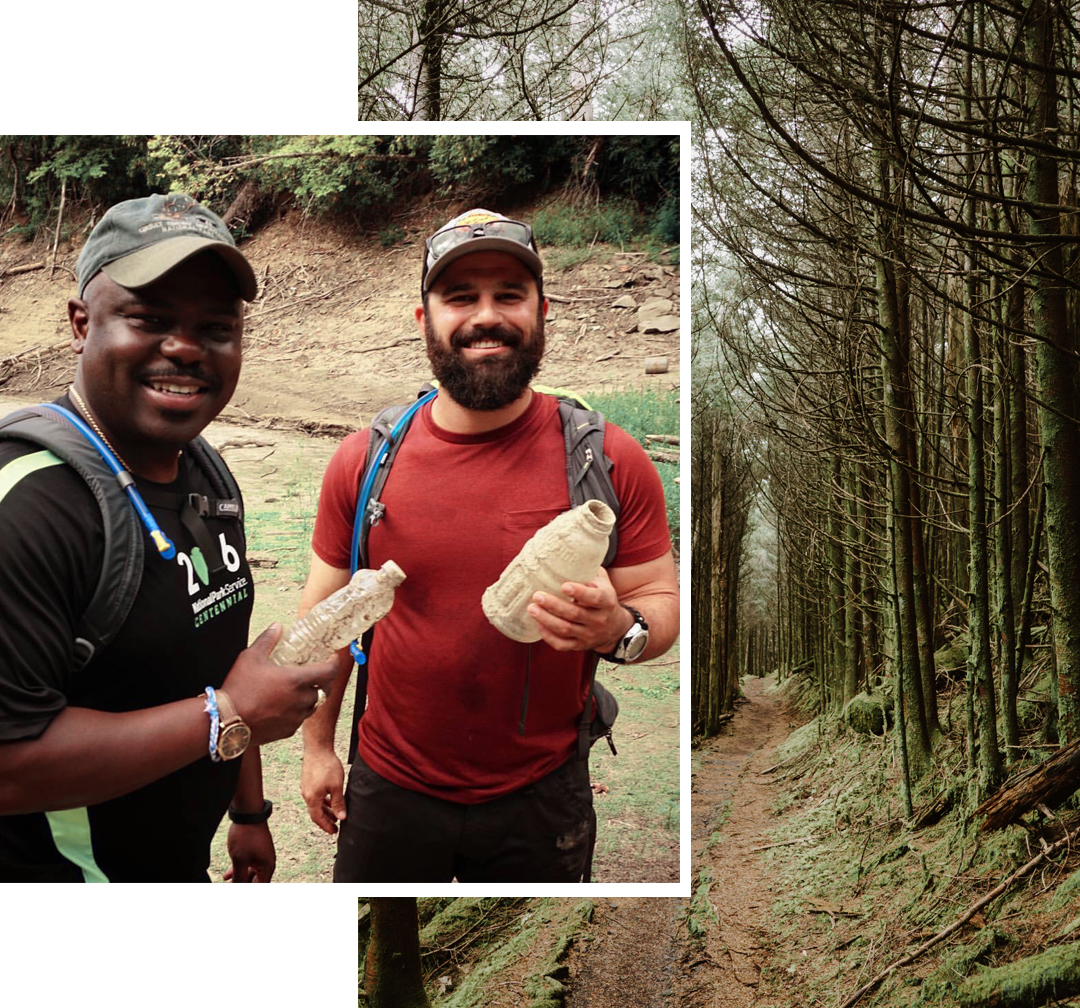 TLT: How does it feel to have your brainchild resulting in real impact in so many places around the world?
SR: The impact of the worldwide effort is simply mind blowing. Honestly, I'm trying to step back and enjoy things and to just be present in this historic moment. By design, #trashtag was meant to go "viral" but I never dreamed it would reach these proportions. I hope this movement sparks all kinds of conservation conversations. I also hope it shows people that they can make a difference.
TLT: Tell us about your opinion of the responsibility of companies and brands in protecting our world.
SR: Brands are our biggest influencers. When a company makes efforts to clean up their business customers take notice and that starts a trickle down effect. For decades I have admired and supported Patagonia for their environmental ethos. I've learned and grown much more eco-conscious through their efforts. SOLE, in particular, embodies my ideas and that's why I represent them. Their recycled cork program is pure genius and they have supported Big City Mountaineers for even longer than me!
TLT: What's next for you?
SR: I've got to keep my #soleofadventure going so I'm off to Nepal to help the All Hands and Hearts Organization rebuild a school that was devastated by the 2015 Earthquakes. After the construction efforts I get to go trek in the recently opened Nar Phu region with some of the Backpacker Magazine crew and SOLE will be with me, every step!!!
Steven has SOLE Active Thick footbeds in his hiking boots. Read about his trip to Nepal here.