A trip in the woods - with heart.
Three women of SOLE relish the opportunity to act as youth mentors on a week-long trip in the wilderness.
Connecting with nature has always been therapeutic. We often look to the outdoors as a place to unwind, a place to challenge ourselves to reach new heights, and pause in the silence to enjoy the beauty that surrounds us. However, the concept of 'nature therapy' holds a certain weight. Sure, getting outside feels fantastic, but most of us don't have the time to take multi-day treks in the mountains. In our increasingly device-dependant, screen-driven, work-fuelled urban lives, some of us (me) are lucky if we get outside for lunch, let alone have the opportunity for a full-blown mindful experience in the Great Outdoors.
As a child of the 80s, I spent a lot of time outside. I look to my past and remember some of my fondest moments with my family in the wilderness. I longed for weekends in Kananaskis Country at Mt. Kidd campground where my father would take me and my sister on lengthy bike rides past streams and creeks, through beautiful forests and steep mountain trails, motivating us with the simple promise of ice cream when we reached the top. I recall day hikes with my parents leading to secret views of crystal clear lakes that you could only access by foot. We would spend all of our time outside, learning how to gather and chop wood for the fire, roasting marshmallows, and playing hopscotch, tetherball (yes tetherball, cue Napoleon Dynamite) and tennis with neighbouring children.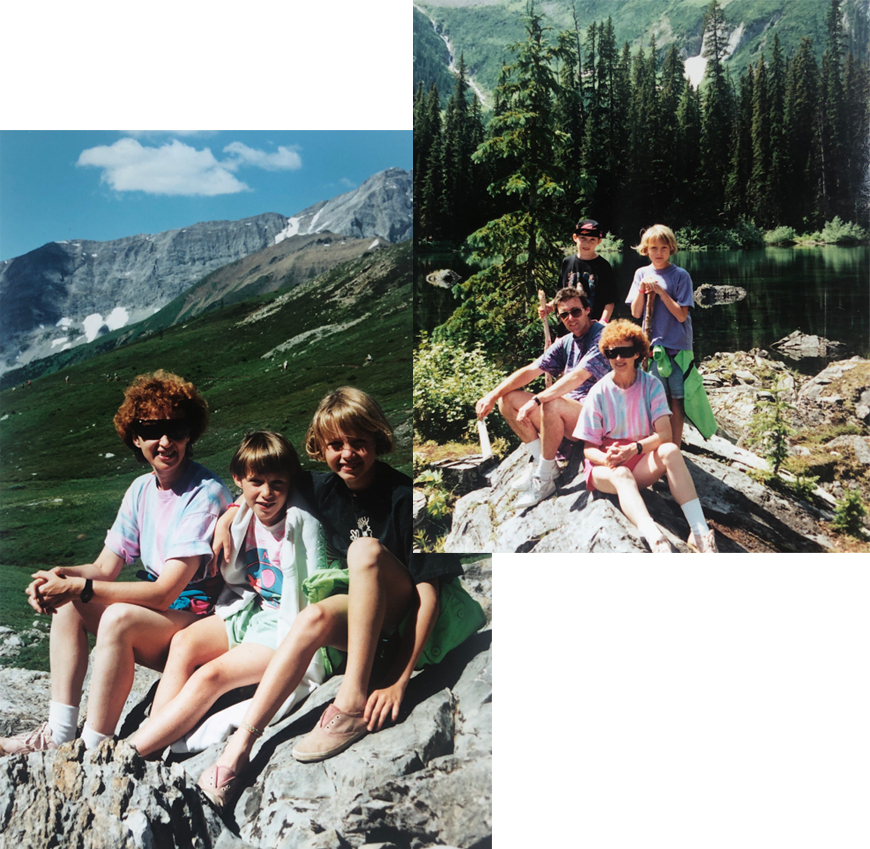 I look back on these times fondly and realize that they had everything to do with who I am today; my physical dexterity, my drive and my respect for nature. The way I played in the outdoors had a lot less structure than most types of my indoor play activities and, perhaps as a result, was a lot more fun! It promoted creativity and imagination, kept me active and forced me to think outside the 'four-walled' box. Nature provided me numerous opportunities for physical development through activities such as climbing, jumping, running and balancing, and offered me new terrains to encounter daily, and in doing so, assess the risks that came with them.
I now consider myself very fortunate, realizing that not every child is able to have these memories, hasn't yet learned a respect for nature, nor carries a foundational outdoor skill set. I consider myself equally fortunate to work for a company that would encourage me to help change that for three amazing young women by volunteering on a life-changing trip into the wilderness with Big City Mountaineers.
Who is Big City Mountaineers?
Big City Mountaineers is an urban youth mentoring program that focuses on building life skills through wilderness adventures. They work alongside the transformative powers of Mother Nature to leave a lasting impact on the lives of under-resourced youth. 83% of the kids Big City Mountaineers work with live well below the poverty line without the opportunity to experience recreation in the great outdoors. BCM's wilderness expeditions change that by bringing kids out of their comfort zones and into the wild, where they develop the confidence needed for more promising futures.
SOLE x Big City Mountaineers Adult Mentorship Hike.
SOLE has a long-standing relationship with Big City Mountaineers. The organization is one of the beneficiaries to which SOLE donates a portion of each purchase of its Performance footbed collection. To date, SOLE has donated close to $300,000 to Big City Mountaineers. But we didn't want to stop there. To put our mouths where our money is, so to speak, SOLE sponsored our second annual Adult Mentorship Hike and sent three female employees to be volunteer mentors.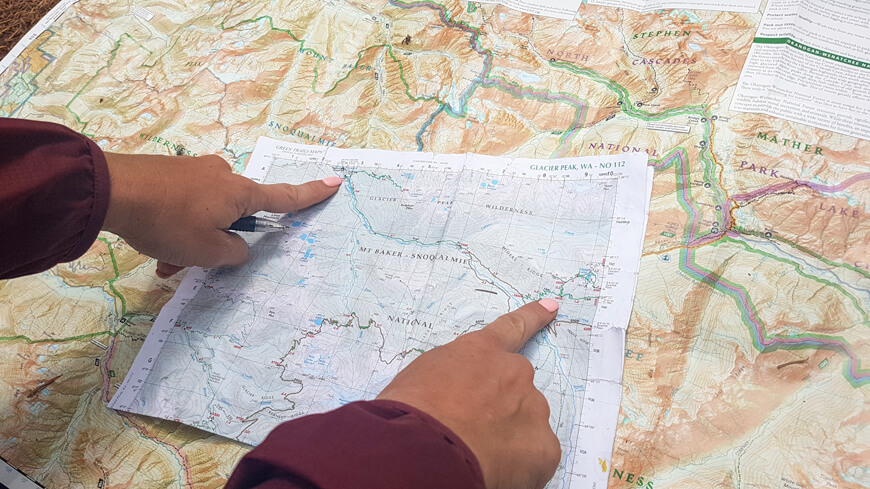 On Wednesday, July 30, 2019, my colleagues Janet Naylor, Shannon Hofer and I embarked on a 7-day backcountry hike in Washington's Snohomish County, led by BCM, alongside teenage girls from the Boys and Girls Club of Bellevue. We were there to serve as positive role models and mentors for the girls in an experience that would challenge all of us and encourage our own personal development in ways we might not have expected.
Read Janet's trip log here.
Leading by example.
Mentoring, at its core, assures young people that they are not alone in dealing with day-to-day challenges, and makes them feel like they matter. Research confirms that quality mentoring relationships have powerful positive effects on young people in a variety of personal, academic and professional situations. Ultimately, mentoring connects a young person to personal growth and development, and social and economic opportunity. Yet one in three young people will grow up without this critical asset.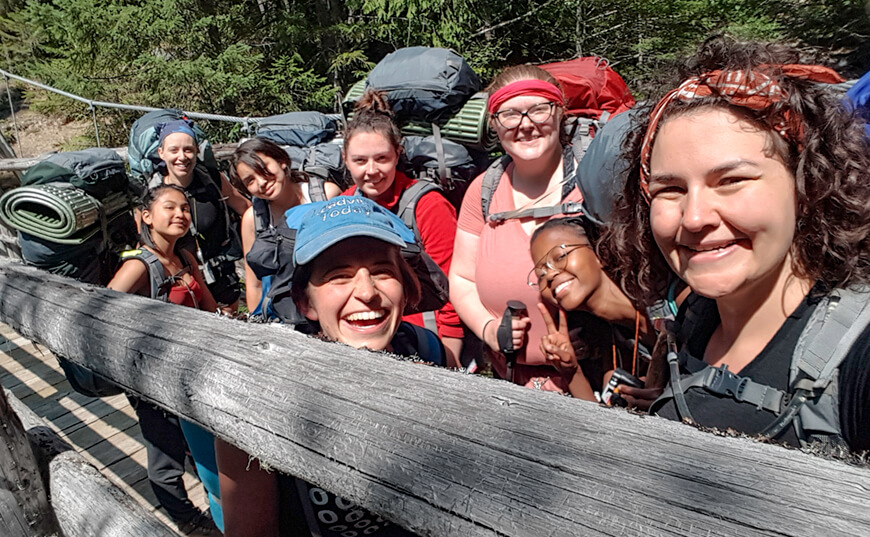 As a BCM Volunteer Mentor, we engage urban teens to establish meaningful relationships and serve as a positive role model while coaching and encouraging youth to have a transformative outdoor experience to help them gain critical life skill. Not only is mentorship beneficial for mentees, we as mentors also gain from the experience by improving our interpersonal skills, developing empathy, improving our leadership skills and gaining a deeper understanding of youth problems. Not to mention, we gain a sense of accomplishment by positively impacting the life of another person; the process of helping youth achieve their potential and discover their strengths is rewarding in itself.
When the youth of Big City Mountaineers participate in a mentoring trip they get the chance to incorporate all of this knowledge along with the set of life skills associated with a happy camper back into their own lives. Aside from learning these wilderness "life hacks", the kids learn a great deal about themselves through the aid of adult mentors. The kids get a chance to open up about the challenges they're facing in life, as well as their thoughts and feelings about anything they wish with someone who is willing to listen and capable of giving (hopefully) sound advice.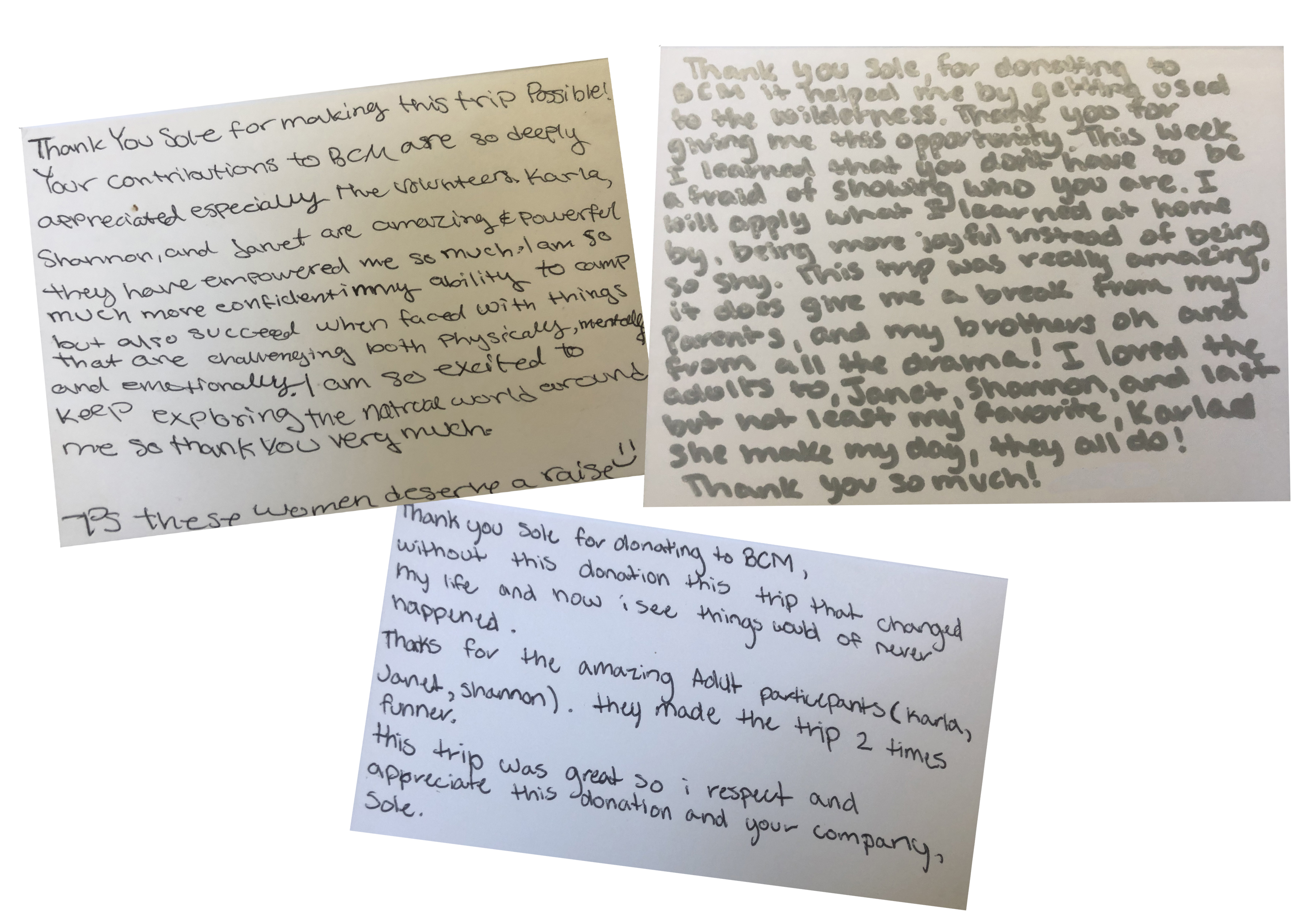 BCM is always looking for week-long expedition mentors. Volunteers are expected to hike or paddle up to eight miles per day while leading youth with limited outdoor experience. All week-long programs run during the summer months. Learn more about how to volunteer here.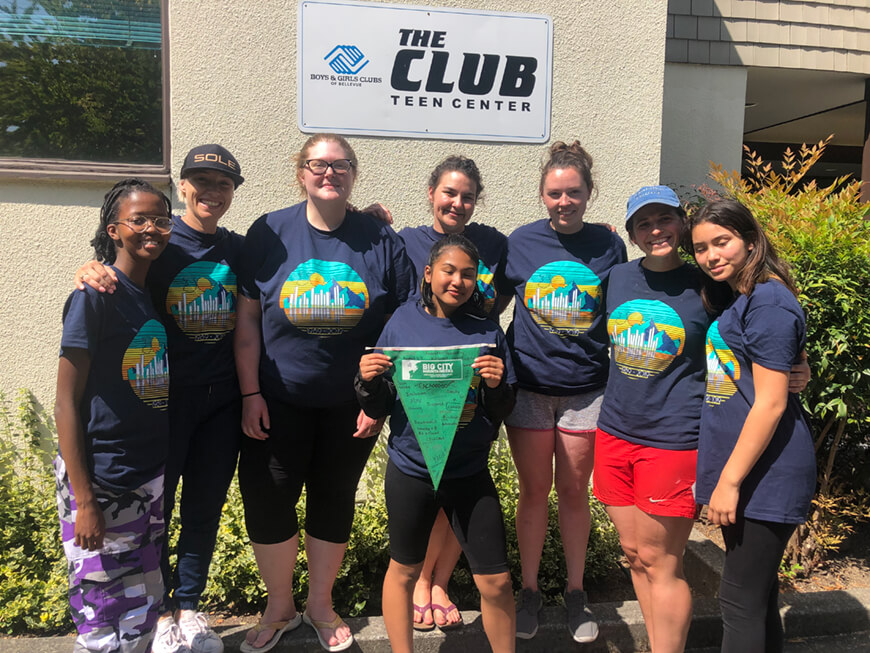 SOLE's GIVE BCAK program.
SOLE has been supporting BCM for years. They're one of the major beneficiaries of our GIVE BACK program. $1 from every purchase of a SOLE Performance footbed goes directly into our GIVE BACK program, and gets distributed to organizations like BCM, so we can play our part in helping them expose future generations to the natural world.
Starting in 2020, existing charity partners can submit an application for funding of specific projects or endeavours. The SOLE impact team works closely with our aligned charity partners to identify project opportunities and determine when and where these dollars can have a lasting and direct impact. We will also open up this program to new charity initiatives that align with our strategic GIVE BACK strategy. Once a project has been selected and agreement signed, accumulated give dollars are handed over to our giving partner.
Our GIVE BACK Program is structured to support the following four categories: Planet Conservation, People/Community Impact, Wildlife Preservation and Sustainable Innovation/R&D.
Massive thanks.
I'd like to give a huge shout out to Osprey for kindly donating three Osprey Aether/Ariel AG Series backpacks to the SOLE employees for our expedition. These bags are fantastic for backpacking, thru-hikes and alpine expeditions. Osprey sets the bar for technical backpacking packs by combining Anti-Gravity technology with customizable fit and innovative features like their new convertible top lid to create a more capable and comfortable pack for long-haul load carryingon any multi-day excursion. Find the perfect pack to fit your needs here.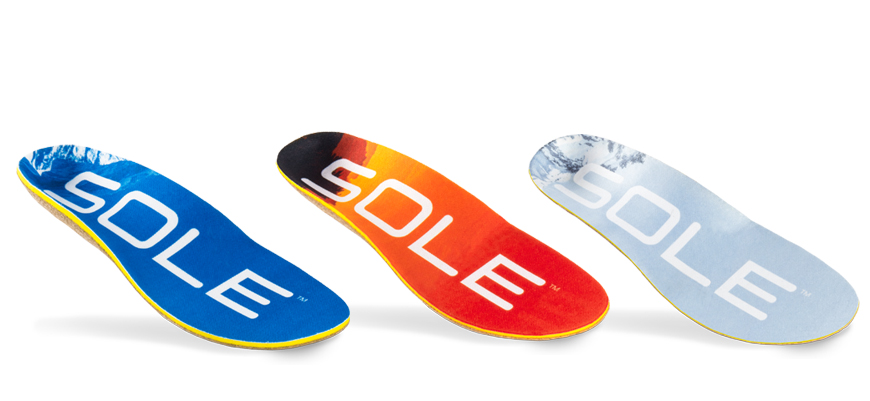 Shop performance footbeds