SOLE plays pond hockey in support of Camp Evergreen.
Giving back to a special place that fosters a love for the outdoors.
Camp Evergreen in Alberta is a place that's close to the hearts of many in the SOLE head office in Calgary. The camp's annual Pond Hockey tournament is a fundraiser that supports the camp's operations and projects. Every year it brings together campers, families, staff, friends, and some enthusiastic amateur hockey talent for a fun day of outdoor hockey in the cold. Teams of players raise funds, and SOLE supports a team of players each year.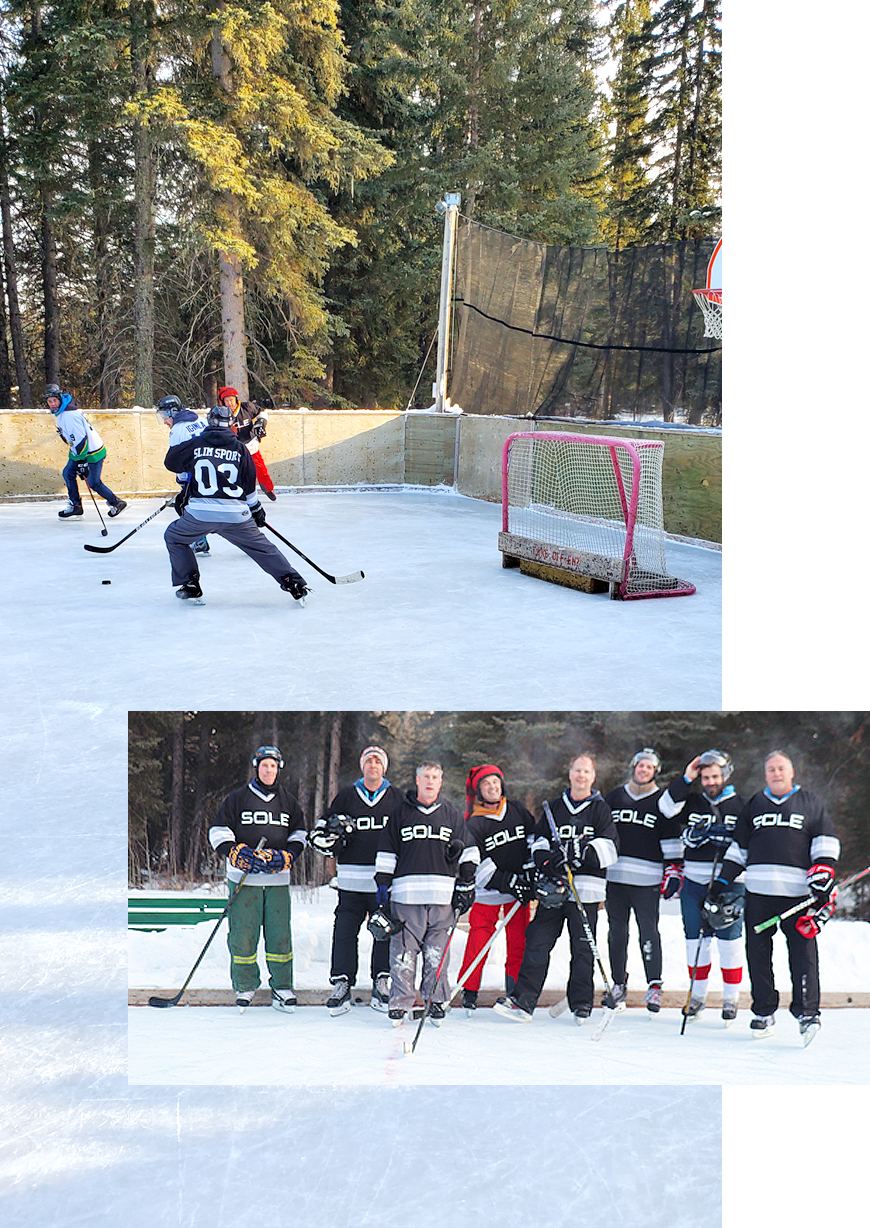 The tournament is an all-day affair where you'll find classic traditions like the triple-tap face-off ("N! H! L!"), hot chocolate around the bonfire, players clearing the ice with snow shovels, and some very Canadian taunts on the wood board "goaltenders" ( such as "Take off, hosers!" and "Brick what? Brick Wall!").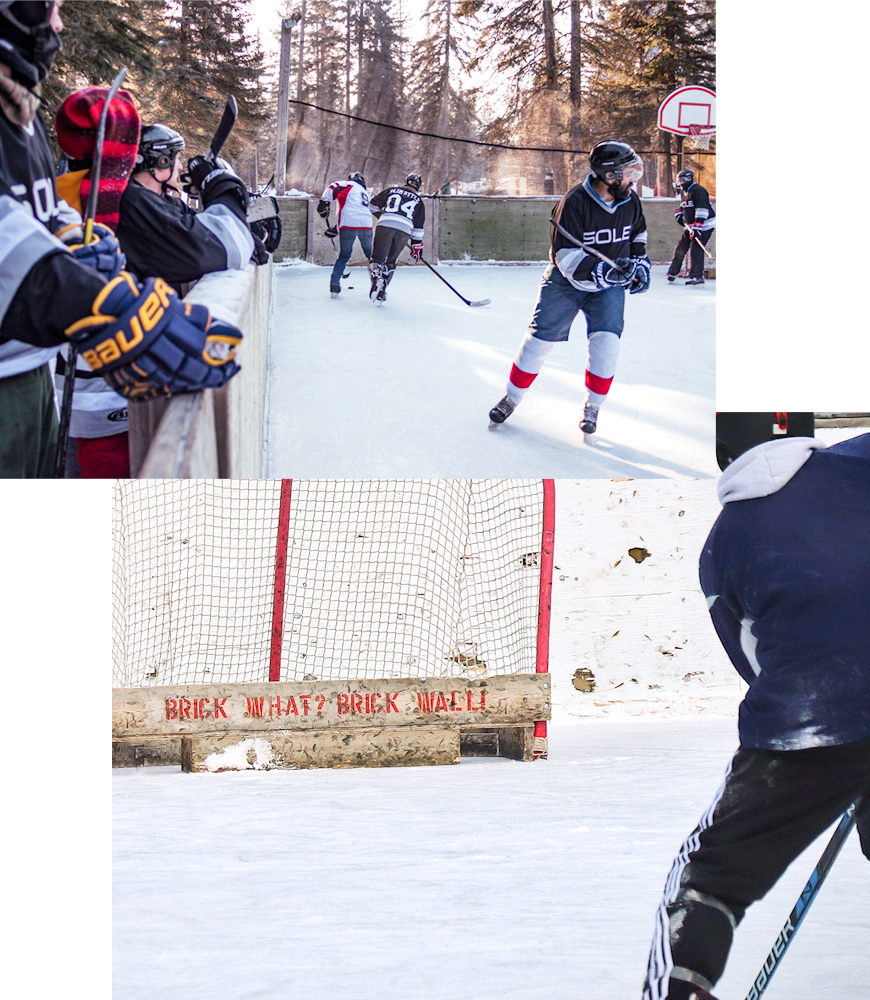 True to its name, tall snow-covered trees surround the grounds at Camp Evergreen. Bundled in our warmest gear, there's a simple pleasure in listening to the scrape of skates on the ice and the sound of children laughing and playing in the snow. If you arrive early, you'll enjoy the precious and peaceful winter stillness as the sun rises.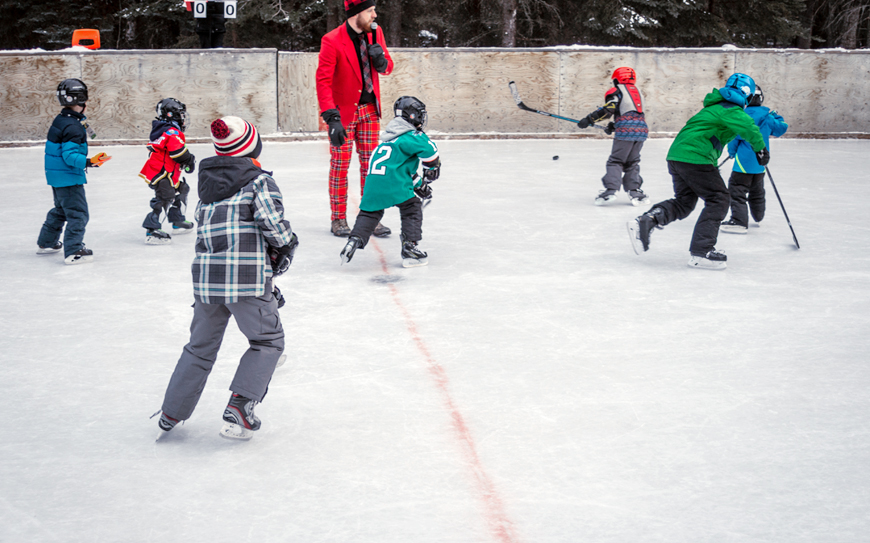 This is a place where children come and experience nature as a backdrop for playing, learning, growing, friend-making, and all the other beloved camp experiences. It's a place many will call to mind when they think of being outside. And that makes it a very fitting place for passionate SOLE employees, serving people by fostering their love of the outdoors. This year the SOLE team is delighted to have raised more than $2,000 for the camp and we're already looking forward to getting back on the ice in 2021.